At nap time the other day I went in to check on Matthew because he was yelling that he had to pee...constant stall tactic! When I walked in I saw Brady sound asleep, propped up by all his stuffed animals that he keeps in his bed.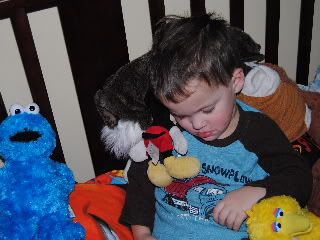 After Aubrey saw me take a picture of Brady she insisted that I take a picture of her and all her babies...yes they all need to have pillows and covers too!
Matthew then said "Take picture of me sleeping" and pretended to sleep.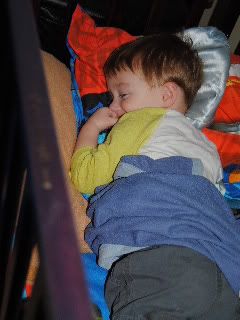 Cameron said "Me sleepin' too!"