For the kids birthday birthday they got an ice cream maker from Nick and Elise and we have been waiting for a night that they could come over for dinner and dessert because the kids were insistant that Elise had to be the one to help them make their ice cream. I was amazed at how easy it was to make and that they were able to do it almost entirely on their own. The fact that it was delicious was a bonus for sure!
Getting ready to make the ice cream!
Spin, Spin, Spin!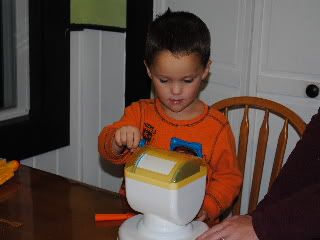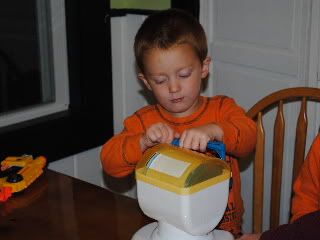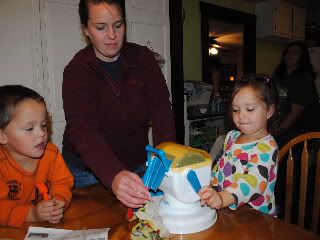 Oh...this is getting hard!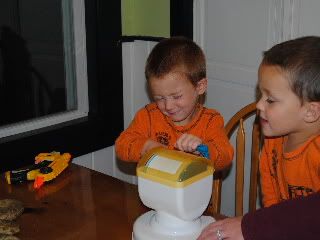 Time to top our ice cream!
YUMMY!!!!