Once Matthew had his chance to go to work Aubrey decided she needed to step it up and start cleaning up after herself so she could earn the next spot. She managed to get her turn and was very excited to leave for work with Daddy on Friday morning.
Driving all the equipment!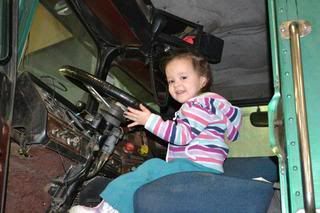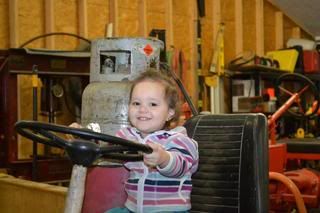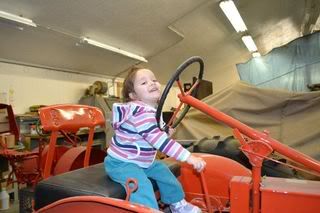 Time to clean up the shop!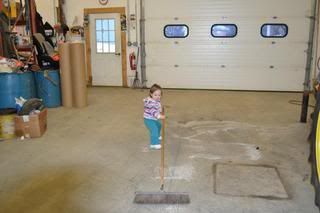 Pay in the form of her favorite currency...tootsie rolls!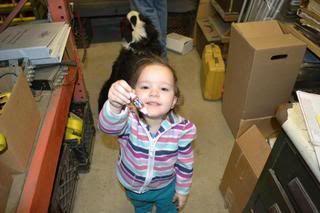 Aubrey had enough of being in the dirty garage and wanted to go into a nice clean house for the rest of the day so she went and helped Grammie make some cookies!
Just checking the chips to make sure they are edible!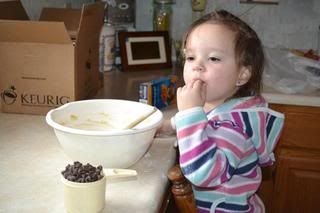 Mmmmmmmmm....the finished product!
Having a tea party with Grammie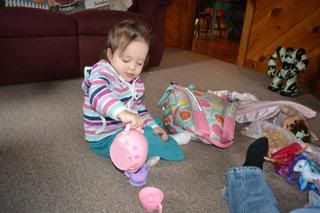 And her babies!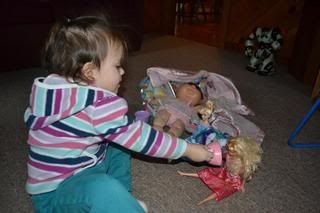 I guess Baby Abby had too much tea!
Ahhh...snack time!