Ben promised the kids that they could take turns going to work with him for a day. Matthew has been the best one about going to bed at night and picking up toys at the end of the evening so he was the first one to earn a chance to go with daddy and he was so excited about it! He came in and said "Bye mom I am going to work!" and gave me a little kiss then he went out and told his brothers and sister bye and Aubrey said "Wait Matt, I need a kiss!!!" So after a round of hugs and kisses he went out the door for work with Daddy.
Driving the dump truck!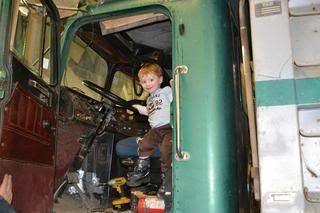 Driving the forklift...it might be a little easier if he could put down that darn bouncy ball!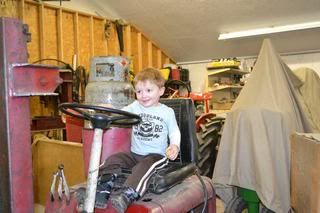 Cleaning up the shop!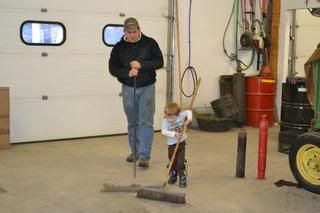 Lunch break!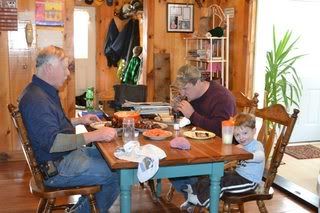 Driving a skidder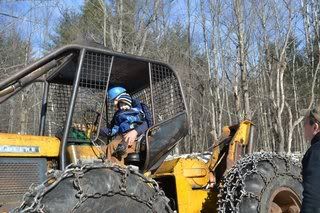 Warming up!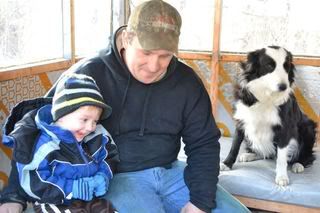 Thanks grammie for taking pictures so we could document Matthew's first day at work!