The kids love to shave with daddy so for Christmas the boys got shaving kits and Aubrey got a little pedicure kit. She was excited about it until they took baths and Ben pulled out the shaving kits and she didn't have one. Luckily one of her brothers took pity on her and decided to share!
4 little monkeys in the tubby!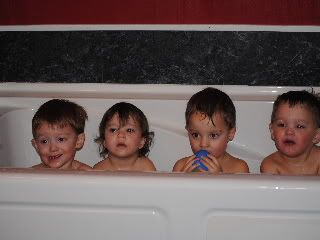 Cameron thinking...what do I do with this???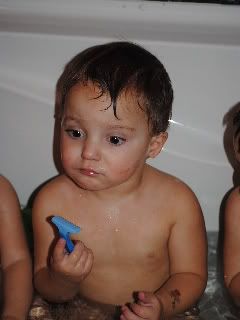 AH...that's it!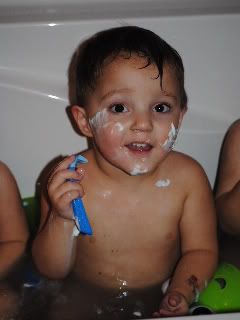 Matthew, you better be careful not to nick yourself!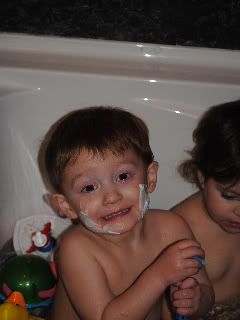 Smooth as a baby's bottom!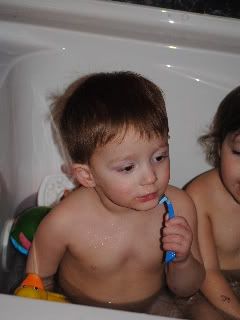 Brady is concentrating really hard to make sure he does a good job!
PERFECTION!
Aubrey is sooooo happy for a turn!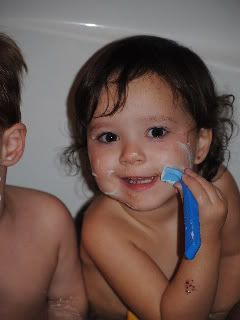 Let's just hope she out grows this ;)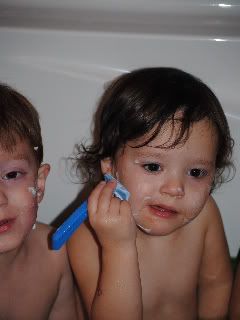 All done!