For Christmas Aubrey got a pedicure kit for Christmas and she has been pretty anxious to use it, unfortunately it is always bedtime when she remembers to ask me to do it for her. Today I actually remembered that I promised her we would do this so I pulled it out while Ben and the boys were watching one of their digger shows. She is such a girlie girl!
Oooooooh, this feels sooooo good!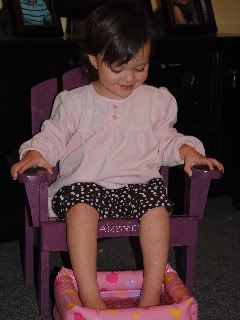 Yes, I am the princess!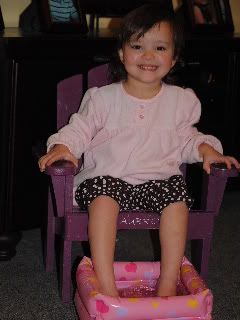 Pretty Feet!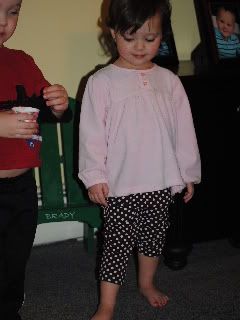 Just like Mommy!