We spent 9 nights at Grammie Donuts and Papa Digger's house sitting, feeding animals, playing outside and just having a fun week! Ben kept the kids there with him most days and I was able to arrange for a day and a half off too so when it was time to come home they were not happy about it! The first naptime at home they all cried and said they wanted to go nap at Grammies! One of the days we were there their big pal Noah came to hang out with us for the day. The kids just love him and look up to him so much so they were happy to have him come over so they could show them all the cool stuff at Grammies house! The gang!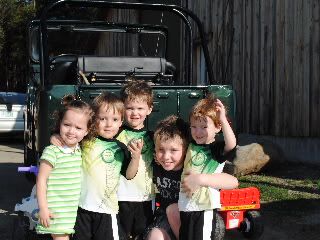 Playing baseball!
That could be interesting...Matthew driving!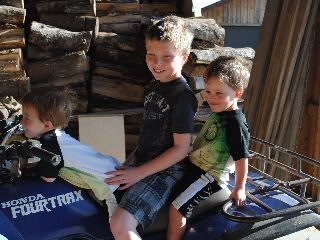 Cameron wondering how to start it up!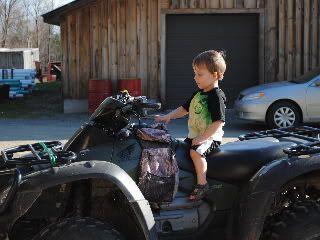 Ah...these are more our size!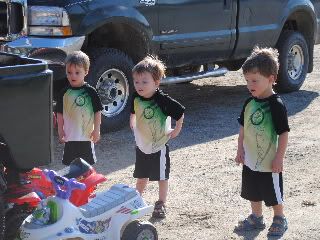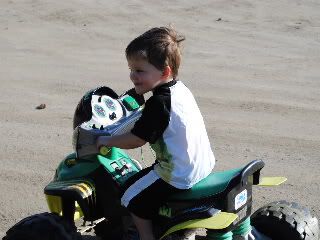 Playing in the sandbox!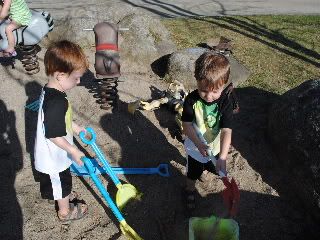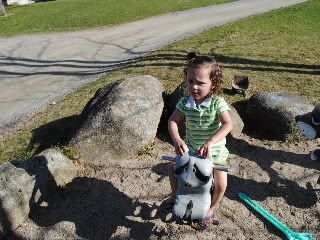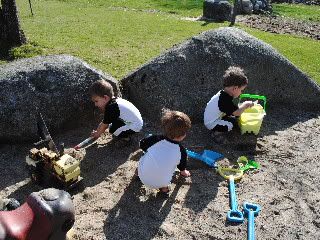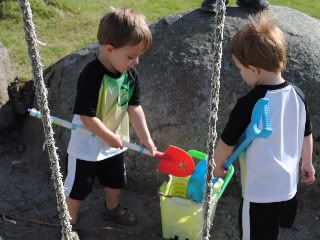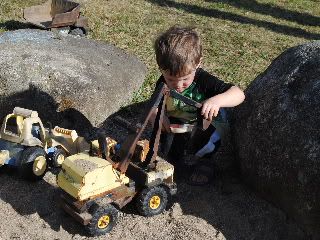 Ring around the apple tree!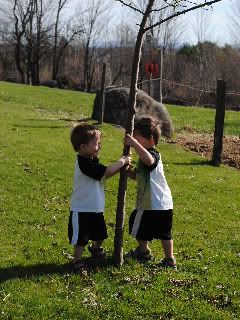 Rolling down the hill!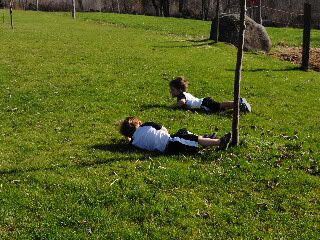 Checking out the horse and the donkey!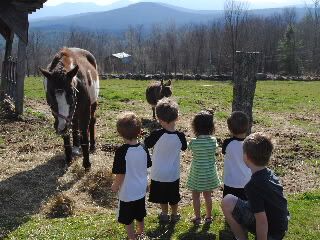 Learning to blow bubbles!