We brought the kids to the playground in Lunenburg and I was surprised how nice the playground is for such a small town. It is amazing how much they have grown since last year and how much they are able to do on their own. Ben and I were even able to sit back for a few minutes and watch them...something that was unheard of last summer. The kids had a blast and I am sure Grammie is going to thank us later for showing them that there is an awesome playground so close to her house! ;)
My favorite foursome on the big kid swings!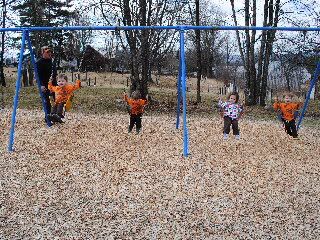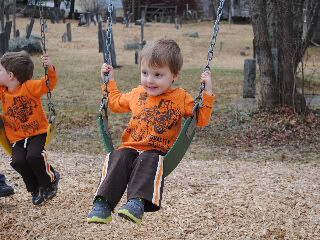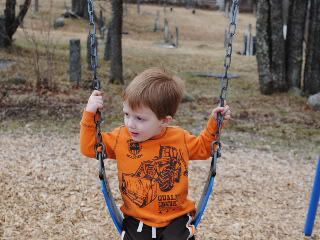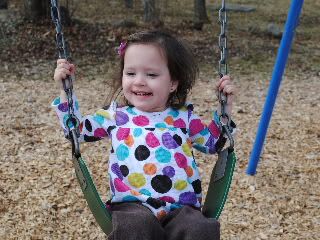 Balancing like Oso!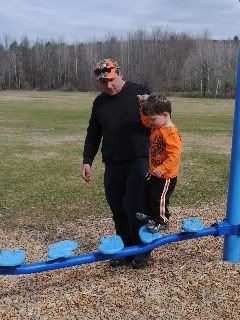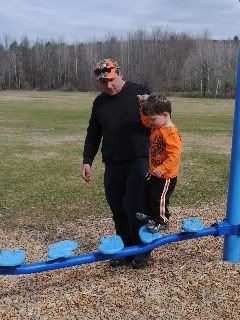 Taking turns ordering up some lunch!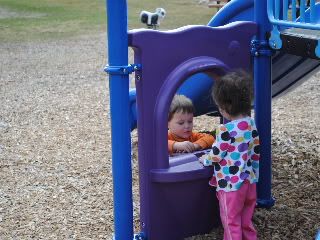 Up to no good in the sandbox!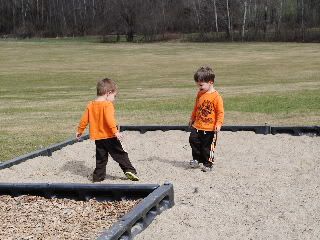 Climbing!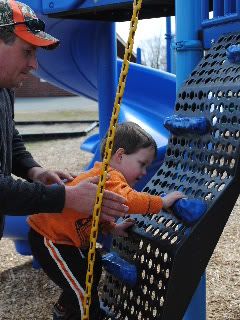 Sliding!