The quaddlers make up half of the full time daycare but they enjoy having their friends around. Every morning they ask if it is daycare day and get mad when I tell them it is the weekend and they want to know why their friends can't come on the weekend. You would think they had NO ONE to play with! LOL!
Today we had a busy day...colored Easter eggs, made some cupcakes, had an Easter egg hunt, ate our yummy treats and decorated the colored eggs. They enjoyed all of the festivities!
Headed out looking for eggs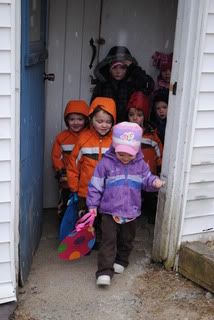 The hunt is on!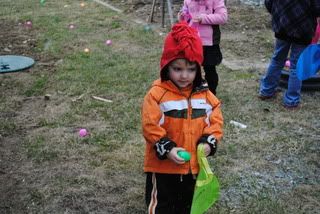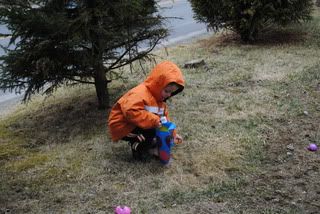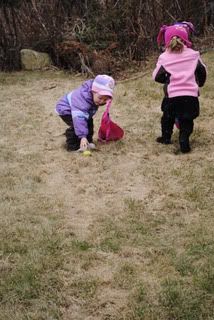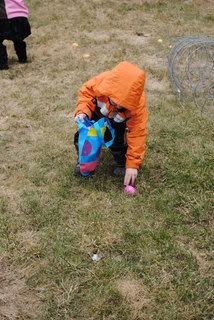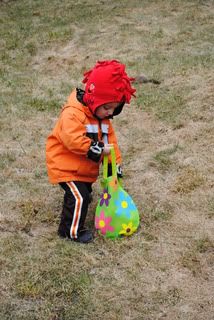 Their buddies!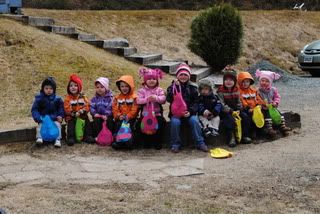 Craft time!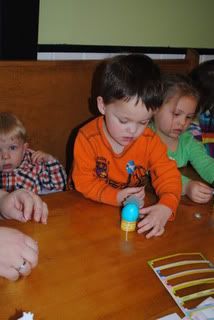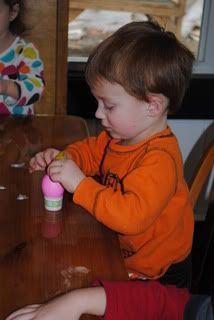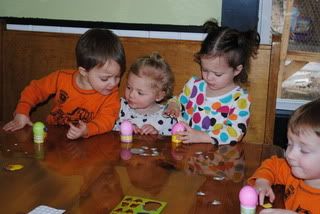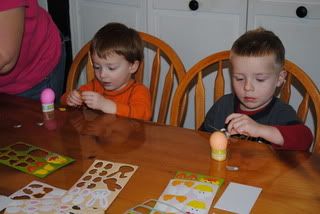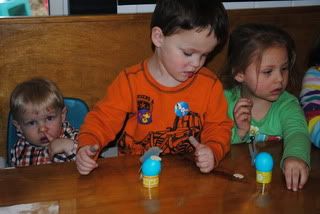 Snack time!