We took a road trip to celebrate the second birthday of some of our quad friends and got to meet the Easter Bunny on the way home. I was amazed that everyone stayed awake the entire 2.5 hour ride to Dover and were in great moods at the party. We expected them to crash as soon as we got in the car but they stayed awake the whole hour ride to the mall as well. By now it was 2:30...no nap and we were attempting a pic with the Easter Bunny...Crazy??? I thought so but it went amazingly well.
No one cried to have to go see the Easter Bunny but Ben and I did have to join in the picture to get them to take one. Do you know how ard it is to get 4 children to look in the direction of the camera much less to smile well lets just say out of about 20 shots this was the best so we took it!
We allowed them to walk in the Mall holding on to our hands and they were having a little dance party in the center of the mall so we went and joined that. Cameron of course showed off all his awesome dance moves! We stopped in a few stores and let them run in the corridor by the bathrooms to get out some energy before heading to the Chinese buffet for dinner.
They loved all the food choices and were pretty well behaved despite a couple falls off of chairs. Then we ran through the car wash to which Aubrey, Cameron and Brady chanted over and over "Me wanna go again!" while Matthew begged not too saying "I no like that!"
A trip to BJ's for some stuff and then we were finally headed home. They were so exhausted we were able to carry them in and put them right into bed without a peep...poor kids slept in their clothes for the night but they survived!
Playing the bean bag game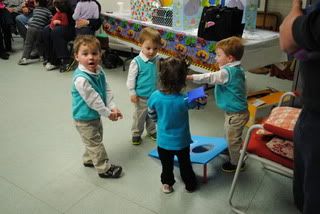 It took some practice but they finally figured these out!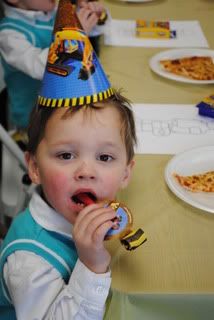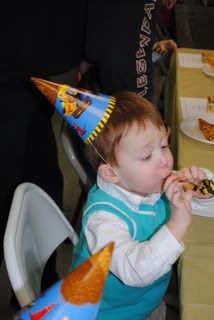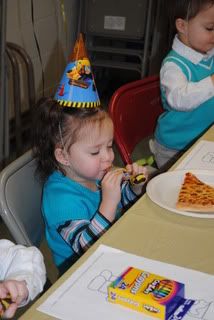 Cameron thought if he banged it on the table enough the paper would magically unroll!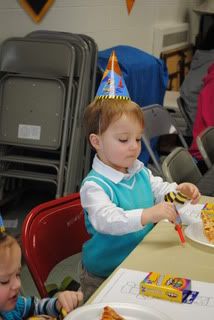 Coloring on their construction themed color pages!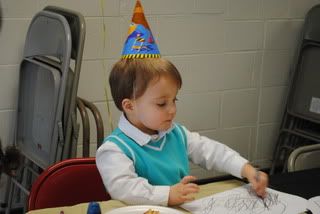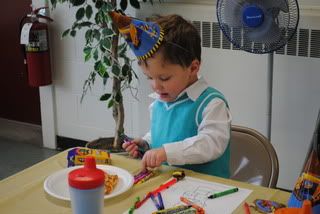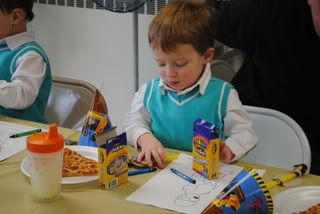 Aubrey really concentrates when she colors and tries hard to stay in the general vacinity of where she should!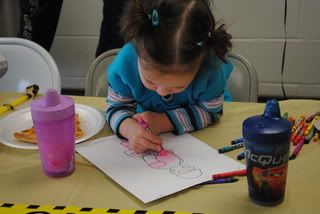 Cameron must think the 6 months he has on the boys is enough to talk to them like they are sooooo much younger!
Aubrey trying to snuggle up to the boys!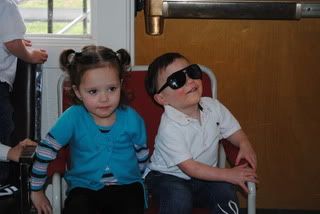 What is harder than getting 4 two year olds to look at the camera??? EIGHT two year olds...total failure!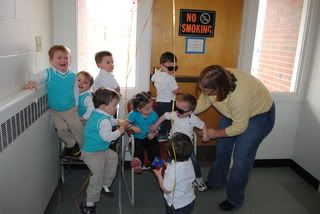 Picture with the Easter Bunny...the best one!