Ben decided that he wanted to take the kids to Chinese for dinner they decided they wanted McDonald's. Ben somehow got Cameron on his side and from there he convinced the other boys to join their side. Aubrey was die hard that she wanted McDonald's so the boys kept chanting "Chinese! Chinese!" eventually she decided Burger King was her only other acceptable eatery. She was a little disappointed to learn that the princess doesn't always get her way and we went for Chinese but I gave her a little compromise by ordering her fries with our pu-pu platter and fried rice. It is so much easier to go out to eat now that they don't need high chairs or booster seats.
Waiting for dinner and drinking out of big kid cups!
Matthew trying to steal my tea...or coffee as he insisted that it was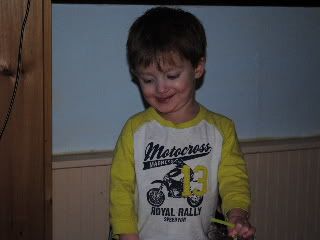 Aubrey, pouting a little but she managed to eat some dinner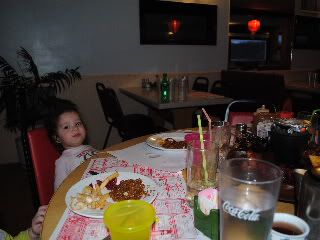 Cameron loving meat on a stick and meat on a bone...aka beef teriaki and chicken wings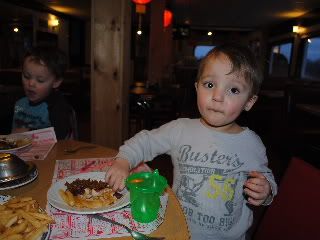 Brady telling Aubrey that McDonald's is closed!