It is so hard to find cheap indoor entertainment to keep the quaddlers busy when the weather is cold and yucky out. They love to play in the play room at Burger King so we tend to do that when we need to make a trip to Walmart but this weekend we needed nothing and wanted to switch things up a bit so we ended up taking them to the Colebrook Rec Center to do some swimming!
We haven't done any swimming since summer time so they were excited to go and we spent over 2 hours just letting them splash around in the kiddie pool and using their Puddle Jumpers in the big pool. This summer they will be swimming everywhere with those things! We couldn't believe the progress they made with them and they haven't even had a chance to practice. Puddle Jumpers are one of the best inventions...EVER! I wish I was able to get some pics of them in the big pool swimming around but 4 kids, 2 parents and just not enough eyes to watch them and take pics so safety first!
Ready for a swim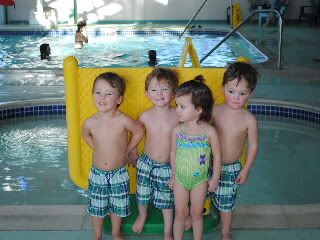 Kicking their feet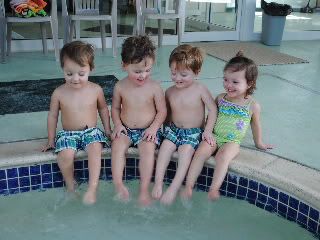 Slish splashing
Squirting their siblings with the water spout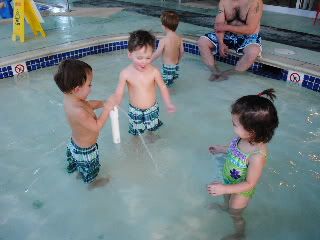 Playing with the balls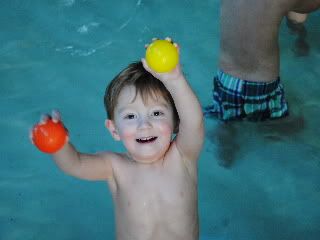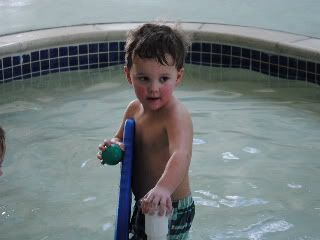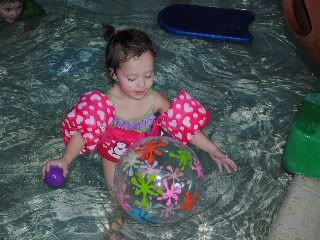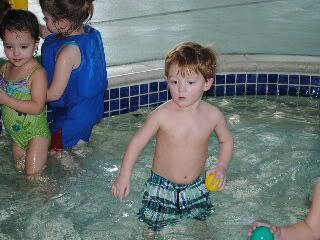 Blowing bubbles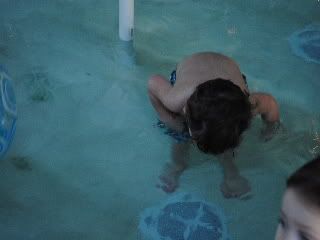 Swimming!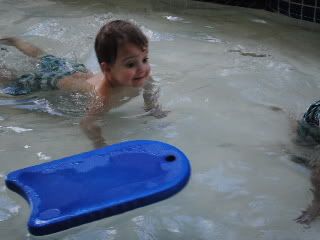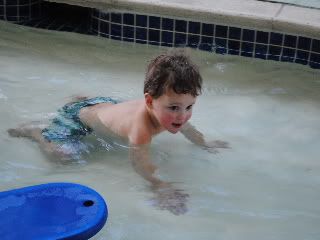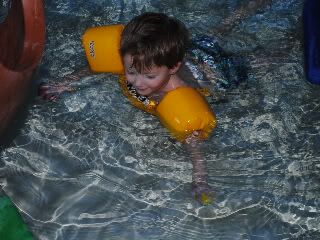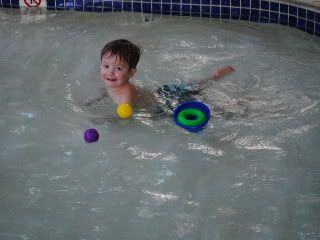 Taking a little break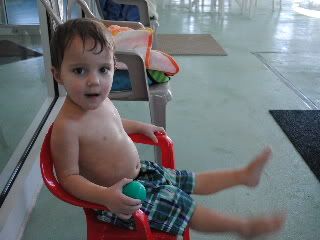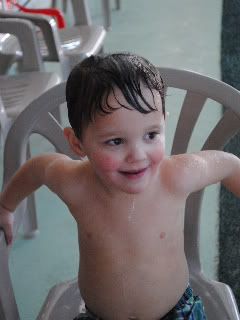 Showering off the clorine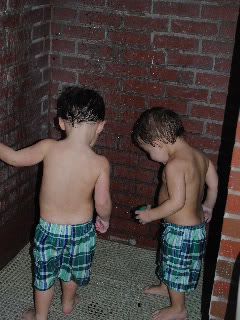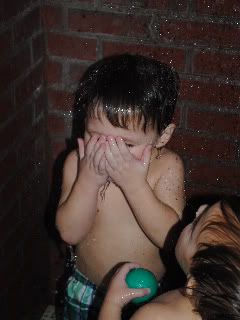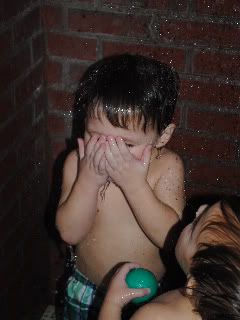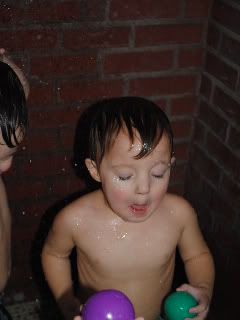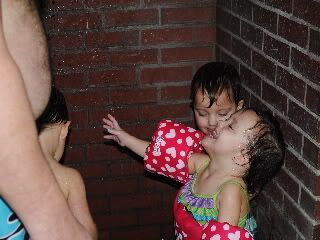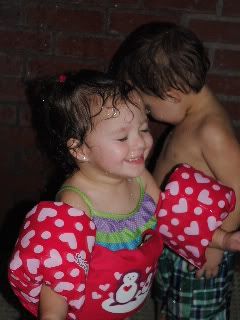 Chicken Little...aka Matthew not wanting to get in the shower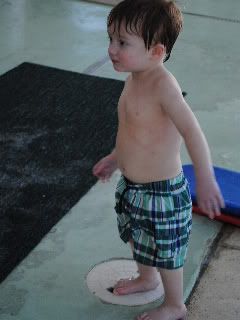 "You want me to do WHAT?!?!?"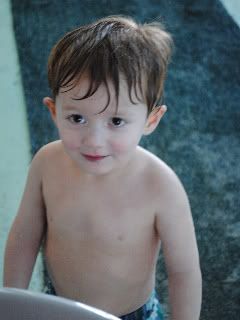 Finally gave into peer pressure!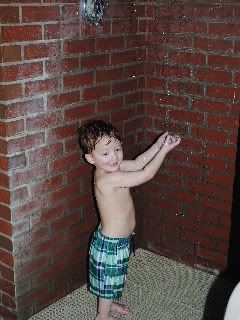 Time to dry off and go home :(