The kiddos got fingerpaint for Christmas and I have been waiting for a day they are bored to do it. Today was that day! They woke up and started asking when we were going to the pool...well it was 7 hrs before we were headed there so I had to come up with something to keep their minds off of the pool!
OHHHH!!! What's this???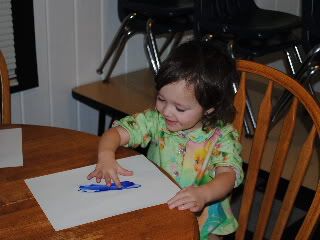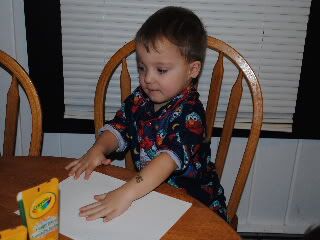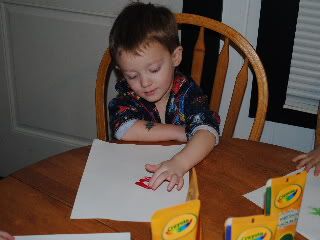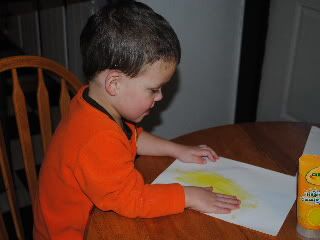 EEEEWWWWWWWW...my hands are dirty!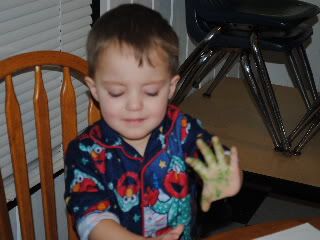 I really hate this!
Hmmmm...not so bad after all!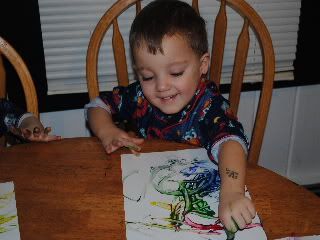 Loving it!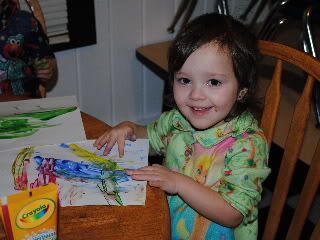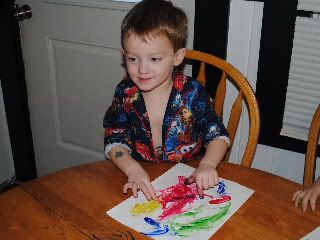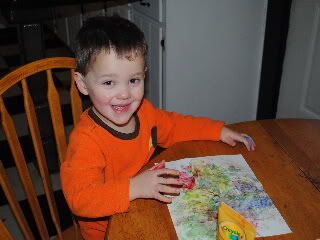 Look how dirty I am!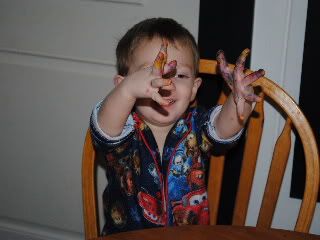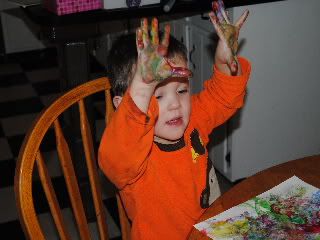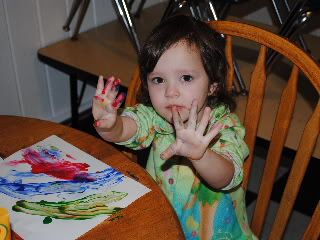 Well, that killed about 30 minutes...onto another craft!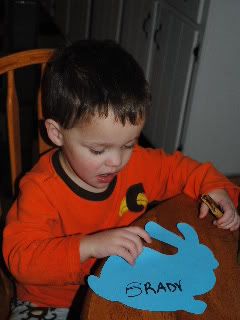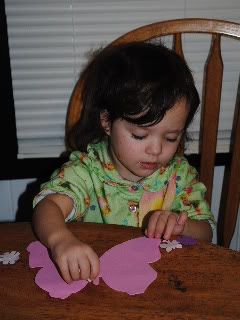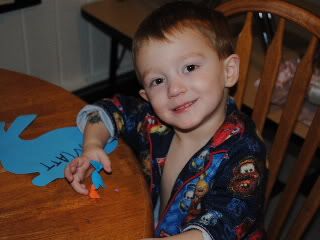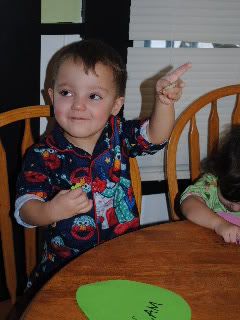 Aubrey made a Minnie bow!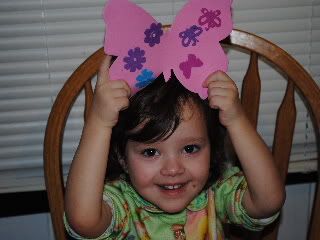 Any guess what Cameron's favorite color is?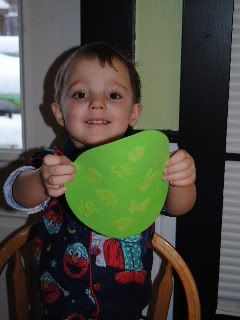 Brady thinks we should add a blue bunny to our tribe!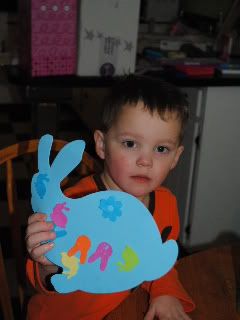 Matthew was proud of his masterpiece!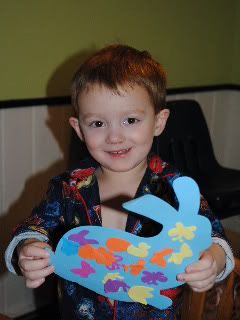 After some playtime, lunch and a much needed nap for all 5 of us we headed to the pool with our friends Marlene, Reid and Khaley then brought Khaley home for a sleepover. So much fun!