Cameron got to go to work with Daddy last week and he was so excited to be going to work in the garage. He kissed everyone goodbye, after some pleading from his sister and a few tears, and he headed out the door with Elmo of course!
Driving the skidder and Ben said he was yelling "WOAHHHHH!" so load you could hear him over it. Crazy boy!
Playing with Katie...the only dog he likes!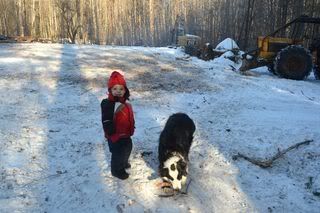 They decided fish was the lunch of choice so they caught their own!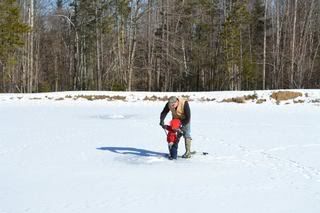 YAY! Three fishies!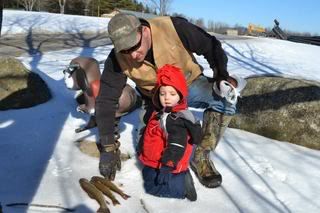 Making a snow angel on the pond.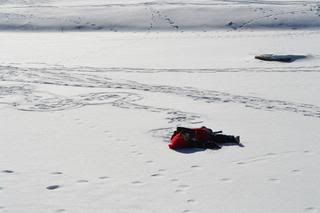 Needing a nap after lunch and he insisted on laying on the kitchen floor and having Grammie take a picture!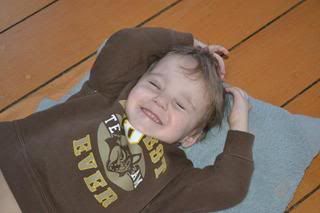 Driving the equipment in the garage.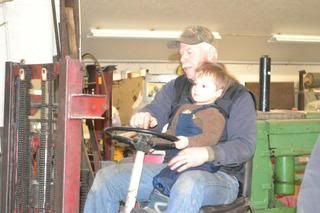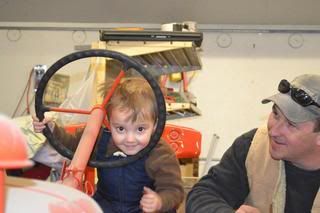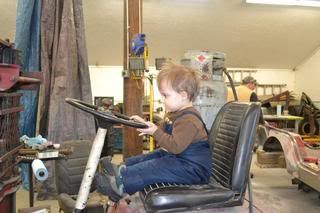 Tootsie Roll payday!