Finally it was Brady's turn to go to work! He had been waiting a long time for his day to come and happily walked out the door with Daisy tucked under his arm. He was so excited when he got home from work he told me all about his day many times over!
Driving the skidder!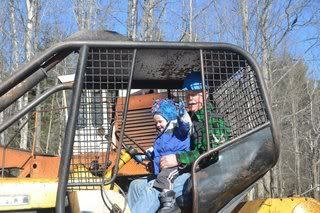 Driving the four wheeler...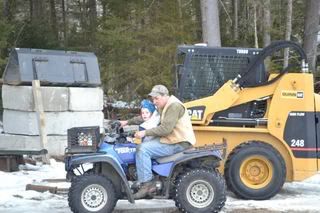 ...and the snowmachine!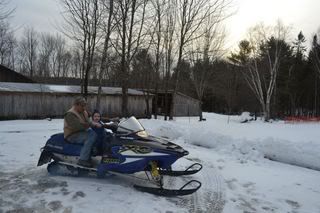 Doesn't look like much work was getting done. ;)
Driving the tractor
Almost big enough to pedal the tricycle!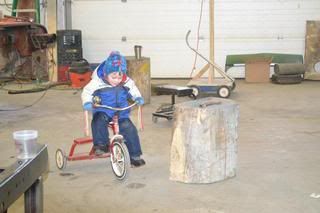 A pencil and a tootsie roll...happy boy!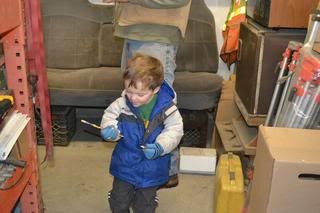 Making some yummy brownies with Grammie.