Ben and I decided to take the quaddlers to the beach for the weekend! We had a blast but I soon discovered a trip that used to take us 2.5 hours now was a 4 hour trip with kids. They ride fairly well but it is easier to get out and play at a park or find a place to just run around for a little bit then let the crankiness take over the entire car.
They absolutely loved playing in the sand with their beach toys and Cameron even discovered that he could get sand on his shovel and fling it really far to hit someone. Matthew loved being buried in the sand then standing up and breaking free.
The ocean water was warm and the waves were perfect for them to jump. Aubrey was not too happy to have the sand wash out under her feet as the tide went out but she loved it when I held her in the water and the waves crashed on us. Brady loved the water so much that he decided to try running in alone to catch up with Ben as I tried running with Aubrey and Cameron to catch him. Of course he ended up falling and a passerby grabbed him out of the water.
We walked the pier and the streets looking at the shops and had a bite to eat and they were sound asleep before we left the parking lot!
So excited to head to the beach!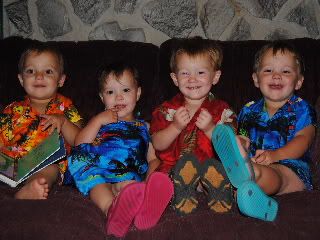 Looking at the airplane flying over the ocean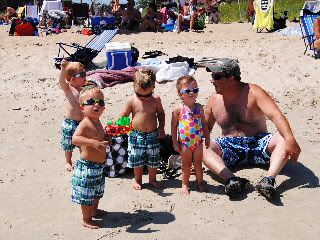 Mr. Too Cool for Pictures aka Brady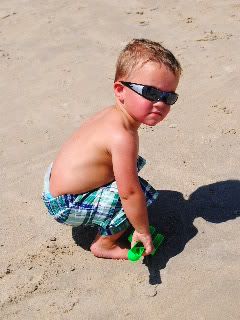 Cameron trying to figure out the shovel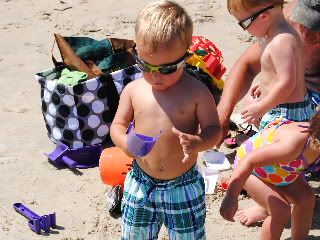 The little super model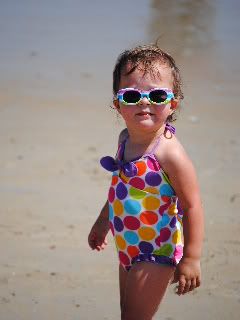 Matthew sunbathing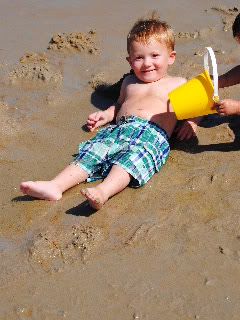 Buried in the sand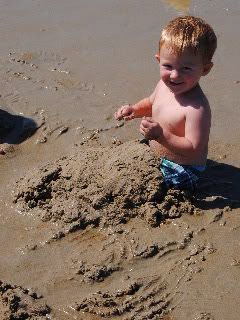 Playing in the water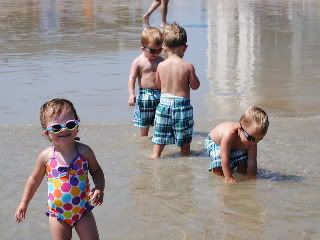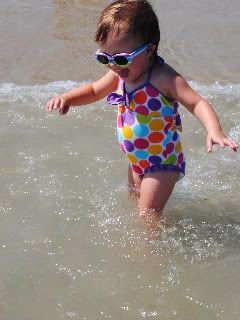 Building in the sand