My mom and I took the quads on a little trip down to Danielle and Art MacLeod's house to have a play date with the MacLeod quads and the Nadeau quads. Twelve children under the age of two and we all left there still sane...AMAZING!
This morning as I was getting the kids ready I kept telling them that we were going to go play with their friends so when we got to the MacLeod's house Matthew started yelling "Yay, my friends! Yay Mommy!" That kid is too cute!
We had a great day playing with Cooper, Max, Jack, MacKenzie, Matthew, Harrison, Henry and Jackson. They played, had a little lunch, some more play and the moms got to visit a little bit in between as well. The kids got along fantastic and made me very jealous that the other two quad families live only 15 minutes apart. I would love to make the playdate a weekly thing but we live 2.5 hours away.
We said good bye to our friends and some kisses and hugs were exchanged then we headed home. They were excited to tell daddy all about their friends and Matthew tried really hard to remember everyone's name when he showed pictures to Ben. We hope to have another playdate soon!
Three sets of quads, moms, dad, grammies and aunts!
The Nadeau boys!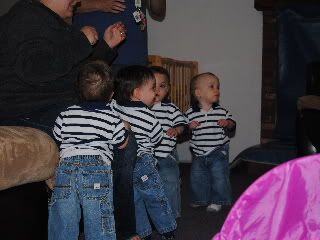 Feeding time at the zoo!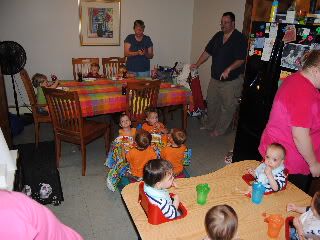 Playtime!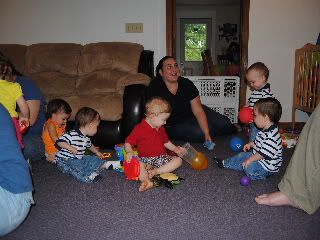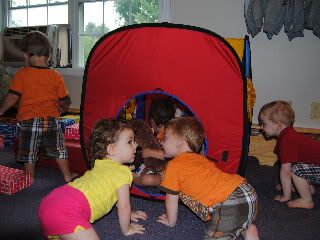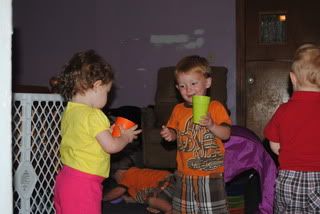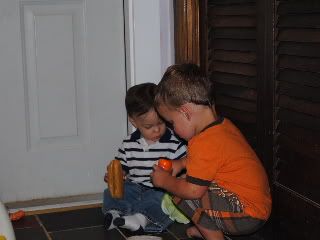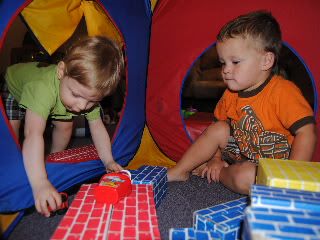 Thinking about climbing up the back onto the couch.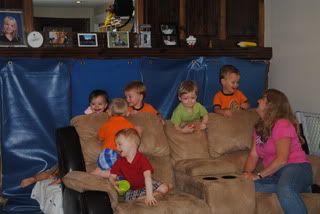 Brady getting buried in blocks!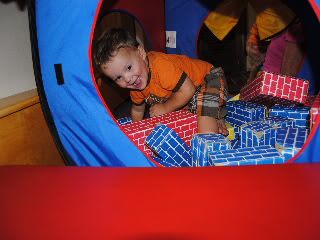 Aubrey trying to let everyone know she is a princess!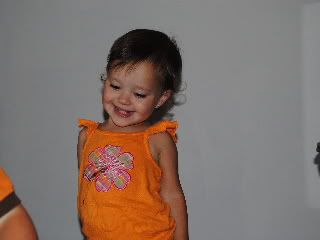 Matthew riding the hottest toy of the day!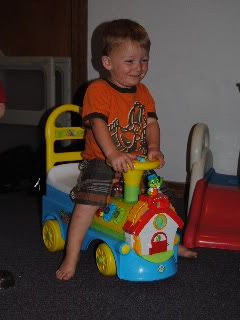 Cameron playing Peek-A-Boo!