When we went to Santa's Village on Father's Day we went late in the afternoon and were issued free passes for an additional day of our choice anytime during the summer season. It really is a fantastic value for those who live close because it is like getting 2 days for the price of one and the kids were so excited to go back to "Santa Billage" this morning.
There are quite a few rides they are able to do and of course they had a blast playing in Ho Ho H2O again. They love the water! The lines were fairly short early on so we got a few rides done then went for some pizza before checking out the reindeer, getting rings made and heading to the water park. We grabbed a quick snack before we headed home and they were fast asleep before we could even leave the parking lot.
Riding the train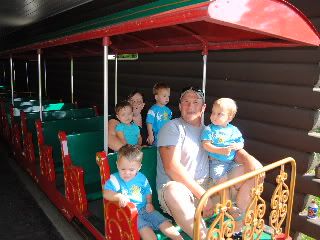 I never really figured out why the have a giant bunny at Santa's village but my kiddos looked pretty cute sitting with him!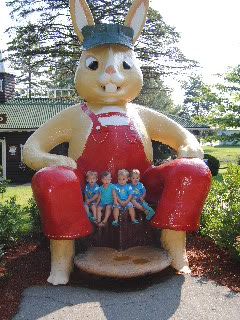 Hanging out in the elves house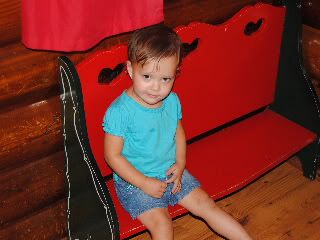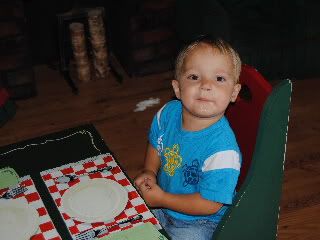 Time to move on...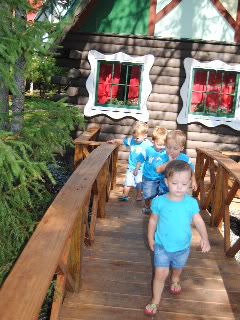 Checking out the reindeer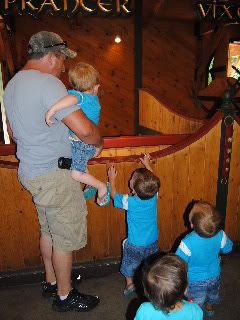 Riding the pretend reindeer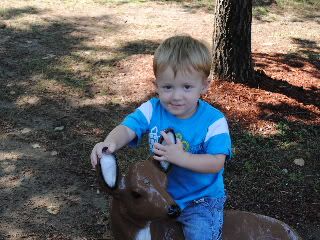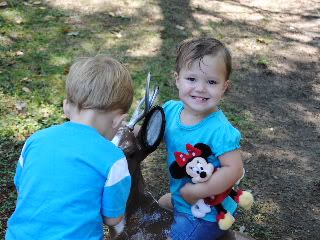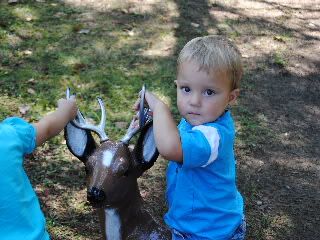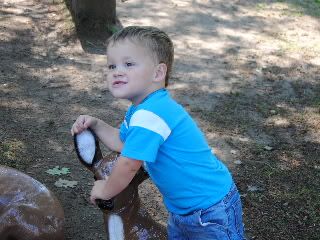 Big kids on rides alone!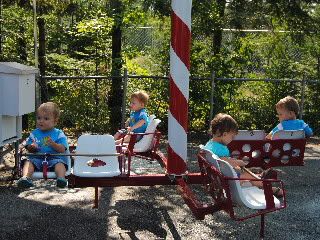 Getting rings made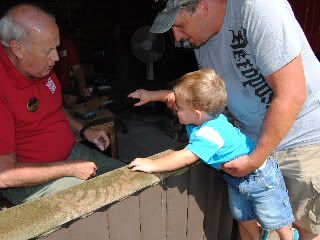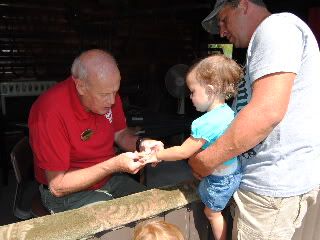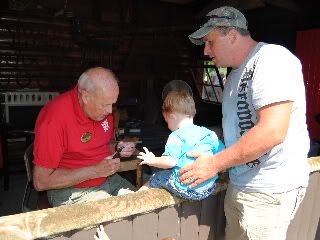 Don't we look so cool in our new rings???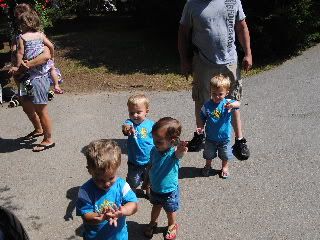 Taking a break in the cupcakes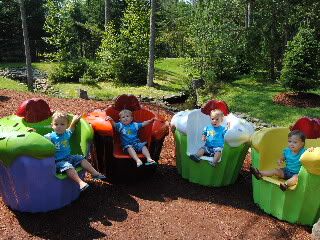 Riding the ox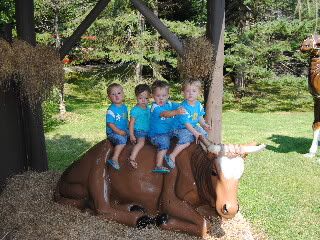 Ben, Matthew and Brady in the sleigh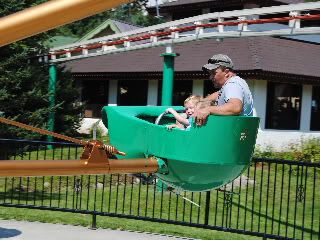 My attempt to get a pic of Cameron and Aubrey in my sleigh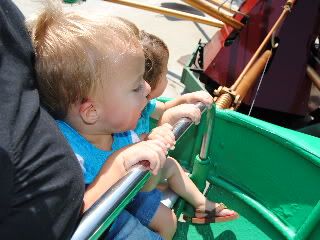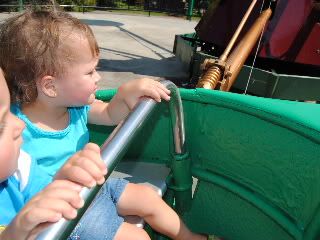 Ho Ho H2O!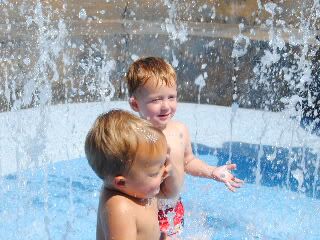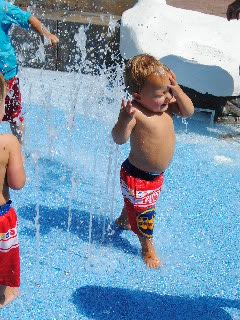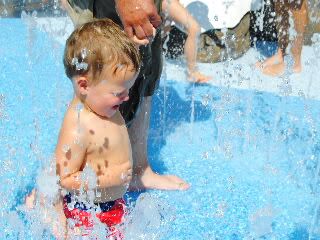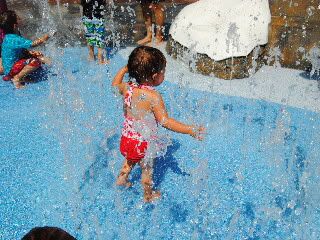 Crashed!