It is so exciting to be able to start new family traditions now that we have a family of our own. This year is the babies second Christmas but last year they were so little it wasn't anywhere near as exciting as it is this year. We decided that we would let them open one gift on Christmas Eve each year and it would be new jammies to sleep in and that way they would have on cute Christmas jammies for pictures in the morning. When Ben agreed to this new tradition he had no idea that I would find matching jammies in adult sizes! I was so excited to see his reaction to them, I think he liked them ALMOST as much as the babies did...LOL!
The babies were super excited to open a gift...what will it be???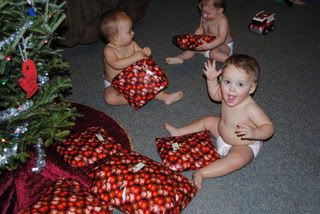 Brady can hardly stand the excitement!
Cameron switched presents with Aubrey, he must have known hers would be PINK!
Cameron and Aubrey were so excited to see their jammies that they were hugging them...AWE!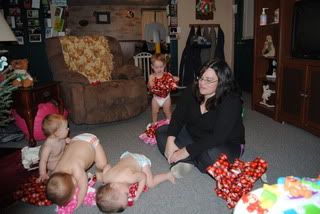 Ben was thinking..."please tell me these aren't matching jammies"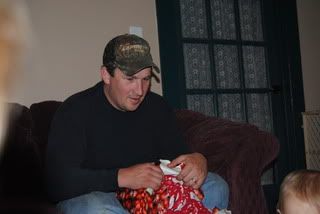 ...YES! They are!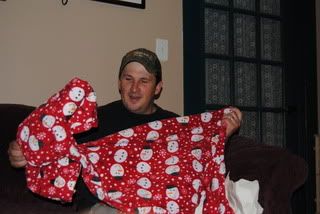 Merry Christmas from Our Home to Yours!