Christmas has always been my favorite holiday but getting to share it with four very special little people makes it even better! All four of them were very well behaved and enjoyed seeing everyone, opening presents and playing with their new toys. They were definitely tired out and ready for bed when 7pm came and I think Ben and I were just as tired as they were.
Our day began at 6:30 when the quaddlers woke up and we brought them down stairs to see presents under the lit tree. Cameron is definitely the present lover of the bunch, Auntie Tonya must have had a little talk with him and shared her love for presents! We didn't go crazy getting them gifts because they have SO much already and really do not need for much more so we kept it simple getting them each an outfit and a toy. Santa so generously brought them each a magnadoodle and they have been having a ton of fun coloring on them already.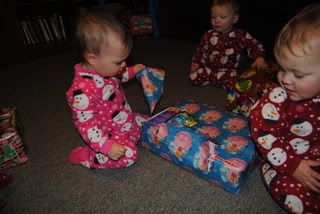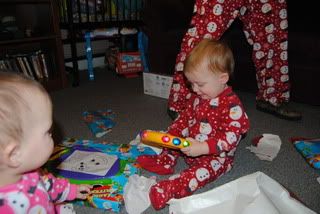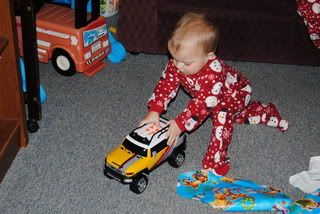 We had Memere, Bumpa, Uncle Kyle and Evan and Uncle Brandon and Zachary over to celebrate the morning with us. We had some yummy breakfast and got to open a few more gifts from everyone. Uncle Kyle paid us back for the years of getting Evan noisy toys by getting the boys each an instrument so they could start their own band.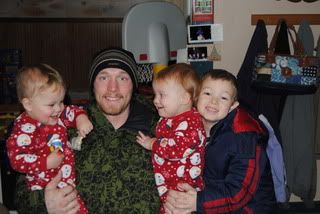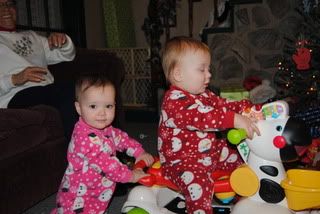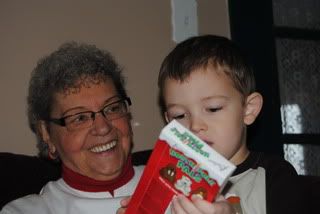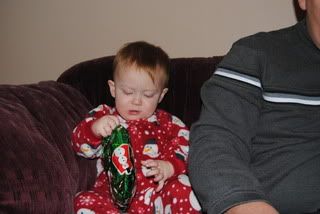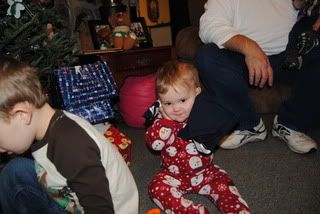 We went and had lunch at Grammie and Grandpa Amadon's after and got to visit some more and get a few more gifts. We were almost late getting to lunch because they babies took a nap and all four had to be woken up to get there in time.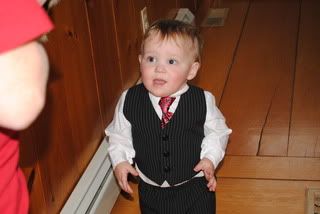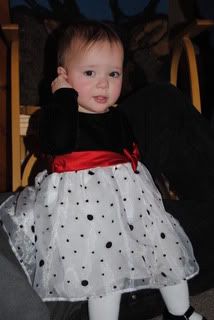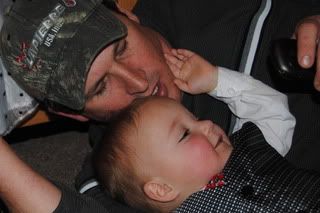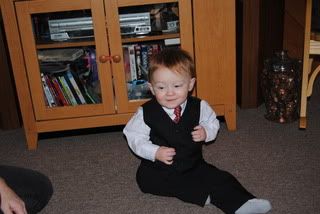 I didn't think Christmas could be better than spending the day with Ben and my favorite four but it got better when we to be able to spend some of our Christmas with one of my bestest friends, Marissa and her son Peyton. I wish they lived her so we could spend time with them all the time!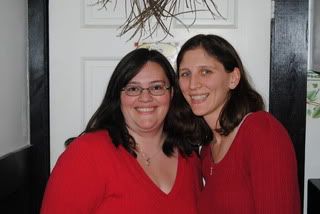 We had fourth and final Christmas of the day with Grammie and Grandpa Brann, Auntie Allison, Uncle Dan, Uncle Tom and Auntie Kate. I got dinner all ready, we ate, they got some more gifts to open then 7 o'clock hit and they were more than ready to hit the sack!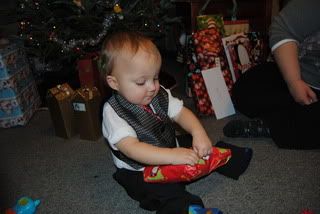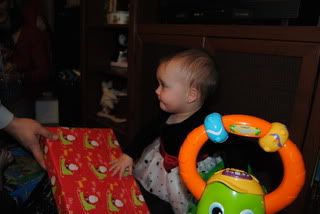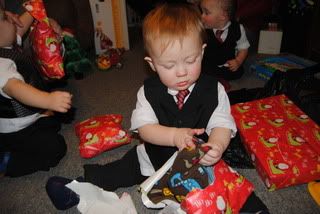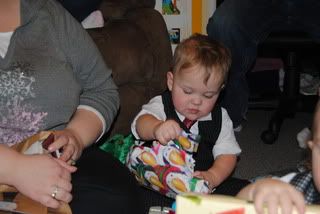 Now if only Santa left a little Elf behind to do the clean up, assembly of toys, washing and putting away of all the new clothes and toys I would be a happy camper. Our house looks like a bomb went off!