Feeding ourselves cereal with milk for the first time!
Aubrey loving her spoon!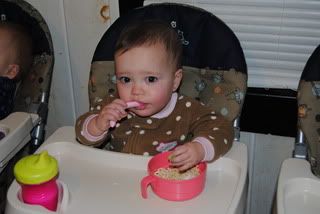 Cameron is thinking...This better not get me dirty!
Matthew thinks he can feed himself faster with his hands!
Brady does too!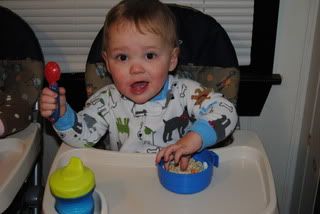 They love getting into stuff!
Matthew getting in the tree and thinking he is pretty funny...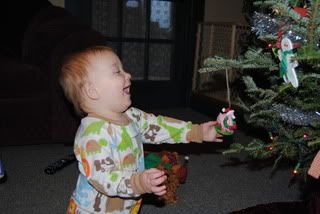 while Aubrey gets into the decorations.
Cameron is off and running!
Brady's new favorite pastime, climbing.
Monkey See, Monkey Do, Monkeys get in trouble too!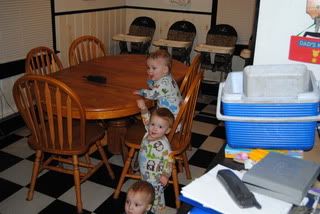 MMM...Chocolate Cream Pie!