After delivering all our goodies we came home and made some Candy Cane Playdough after seeing a fellow Mom of Multiples had tried it last year with great success! You can check out the recipe
here
! It was so easy and made the house smell amazing. The kids loved that they had a little something to give their cousins and day care friends.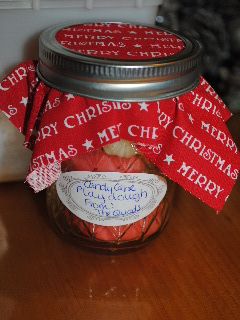 The morning of our day care party all of the kids and I made a huge batch of Magic Reindeer Food for everyone to take home to sprinkle out on the lawn on Christmas Eve. Another easy and fun craft! Aubrey wanted to make some for her dance friends too so we did!
The oats go in first...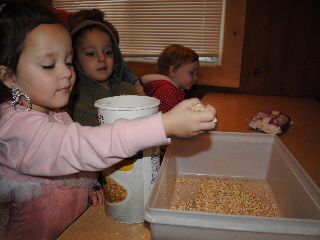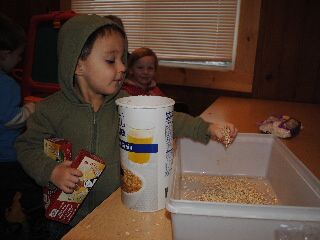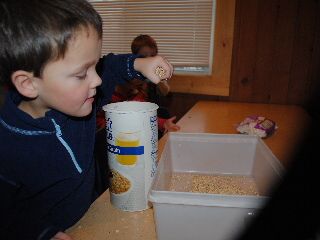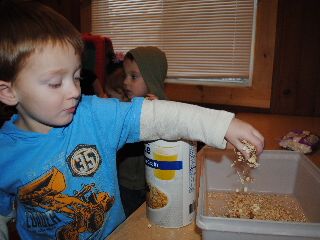 Then the marshmellows...after sneaking a few for themselves!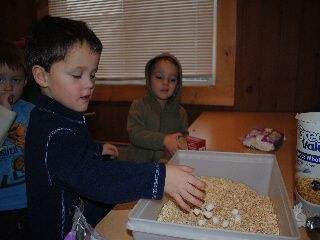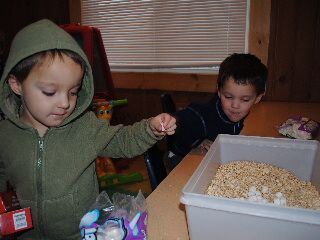 Then sprinkles...the more the better!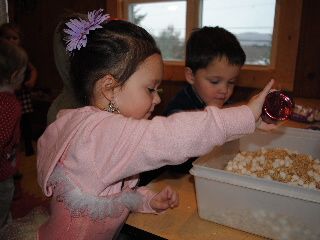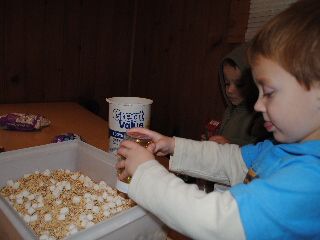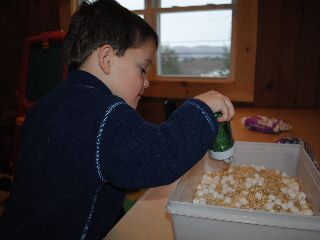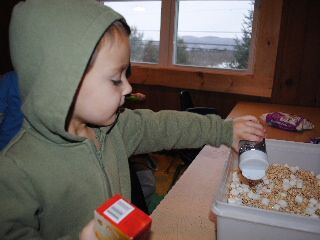 Stir, stir, stir...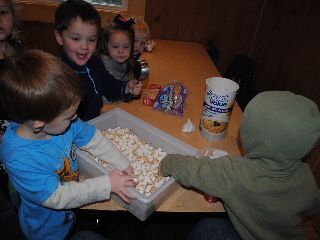 Bagging it up!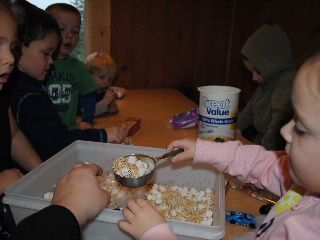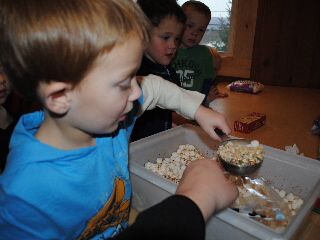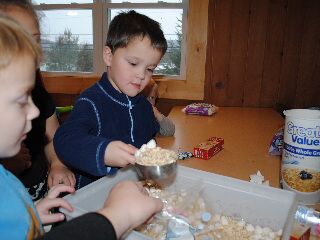 A sticker that says:
Magic Reindeer Food
Sprinkle on your lawn at night
The moon will make it sparkle bright.
As the reindeer fly and roam,
This will guide them to your home.