We got to have the Cantons over to have dinner and exchange some gifts. They got us one of the most fun gifts ever...season passes to Santa's Village! Uncle Chris made sure to tell the kids that the passes meant they could go "whenever they wanted" and he also let them know that Santa's Village was open the very next day. Guess where we had to go the next day???
Rudolph welcoming them to the park!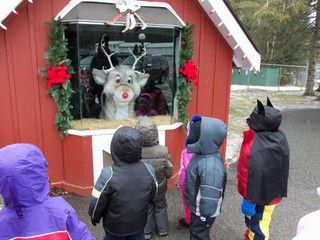 Riding on the Merry- Go-Round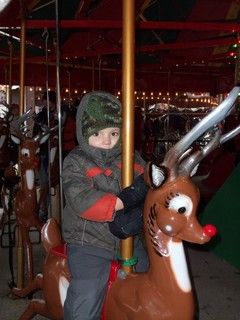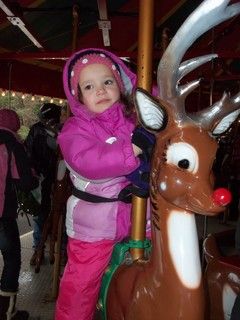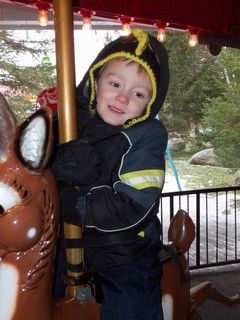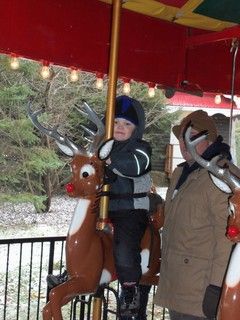 Come on...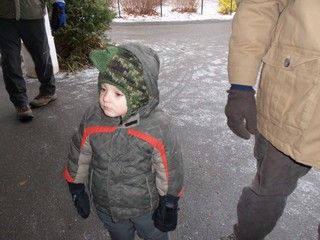 Riding the drums...Cam was pouting behind Ben!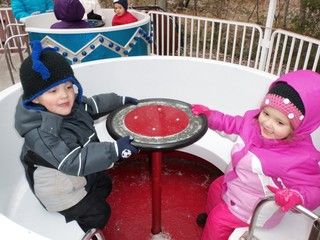 Feeding the reindeer!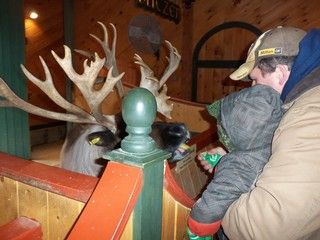 Riding the Peppermint Twist...notice the crazy girl with her arms in the air!
Time to go...Matthew was FREEZING!!!