The kids and I spent the weekend baking then making some gift boxes of goodies to deliver to some family and friends. They all love to help bake, especially to run the switches on the kitchen aid mixer, so they were thrilled that we had such a long list of things to make...lots of turns for everyone! I even managed to take pictures along the way!
Making Jello Cookies!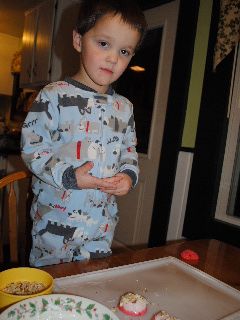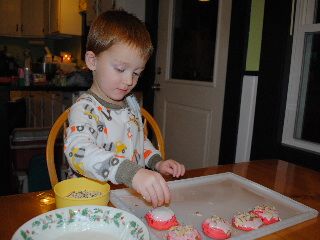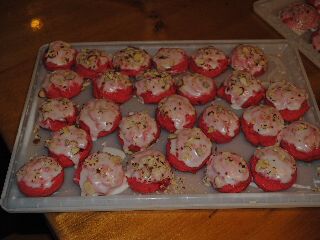 Scooping the sugar cookies!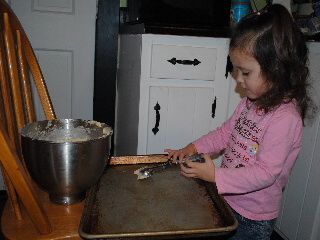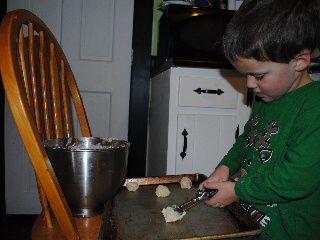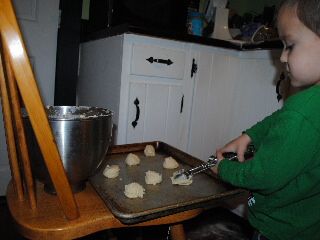 Frosting them!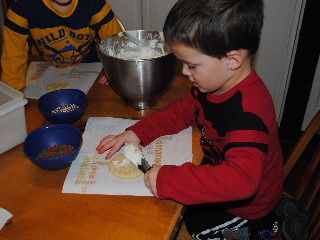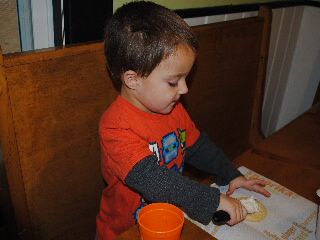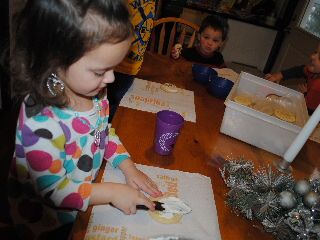 Decorating!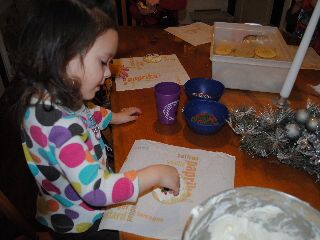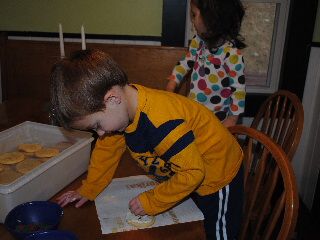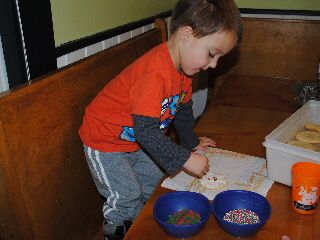 Ta-Da!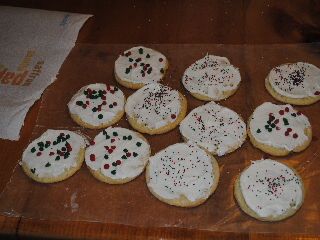 What good cook doesn't taste test????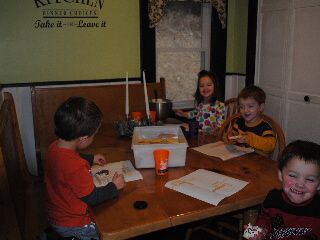 8 batches of cookies + 5 batches of candy + 3 batches of fudge = 1 disaster area called a kitchen!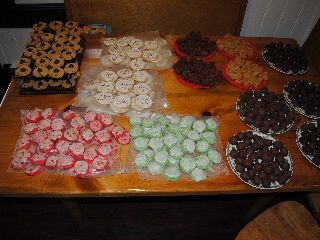 Phew...that was a LOT of work but totally worth it if it brings a smile to our family and friends during the holidays!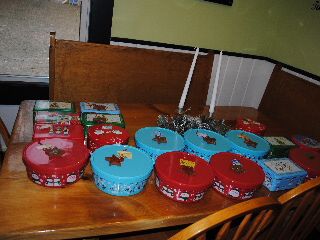 Time to deliver!