This year we spent Christmas Eve at Grammie and Papa Brann's house with family and friends and the kids had a great time. They were well behaved and loved opening gifts as well as giving their gifts to everyone else. Matthew's favorite part was hanging out with his cousin Aidan...I am sure Aidan was glad to see him leave because Matthew doesn't leave the poor kid alone.
Clowning around!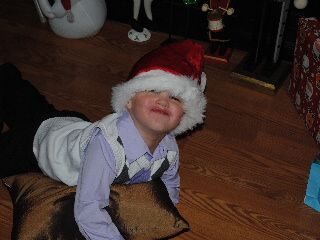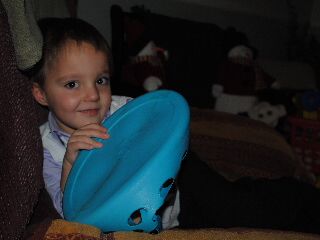 An attempt to get a picture of all the grandkids...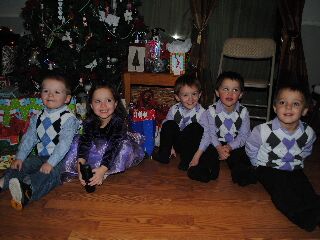 Present time!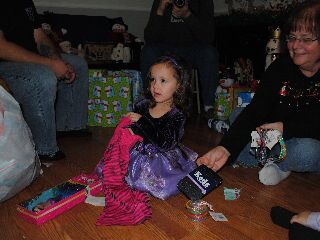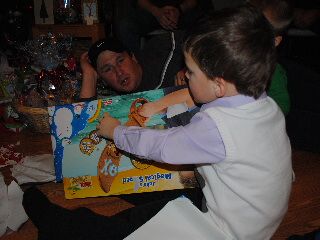 Aubrey's solution for getting what she wants? Ask Uncle Tom for it because as she told me "He always gets me what I want!"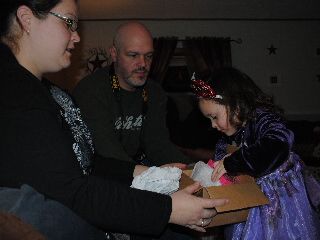 Does it fit the criteria? Is it pink? Check! Does it have hearts? Check!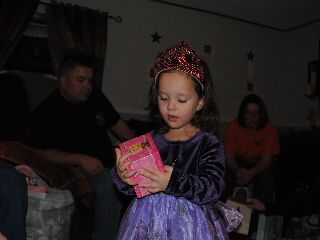 Is there a dancing Princess? CHECK!!!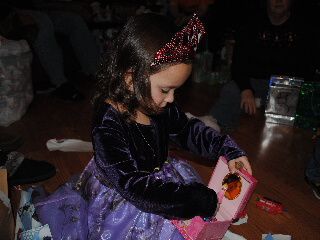 She knew he would come through for her! ;)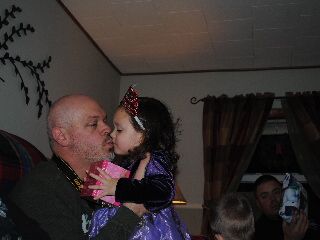 Talking about their favorite gifts.
A quick change into our family jammies made by
First Firefly
, a picture then home to get ready for SANTA!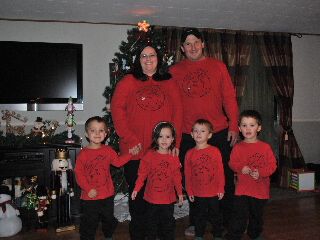 We had to sprinkle the food out for the reindeer to help them find our house...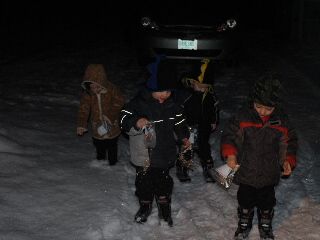 Put out cookies and milk for Santa...