Last year our whole family enjoyed the experience of going to the Beloin Tree Farm up in Columbia. We had a tractor ride up the mountain then walking to find the perfect Christmas tree and cutting it down before catching a tractor ride back to the bottom to enjoy some hot chocolate and cookies. This year was even more fun because they were able to walk in the snow, roll around the hills, checking out trees and have a blast making snowballs!
Uh...I am not so sure about this!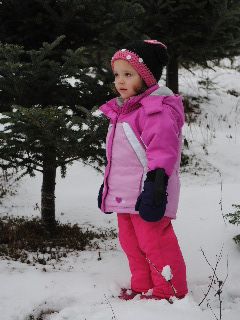 What are you looking at?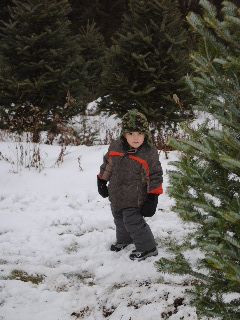 Snow is for playing in!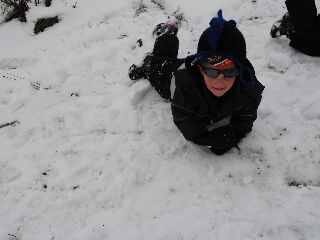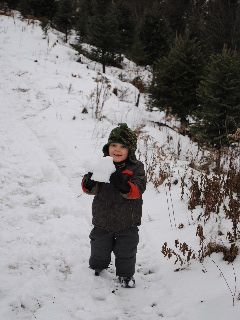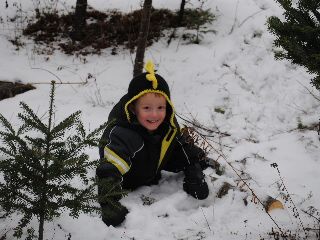 What? I wasn't going to throw it at YOU!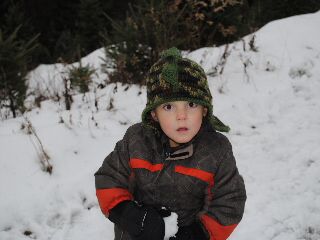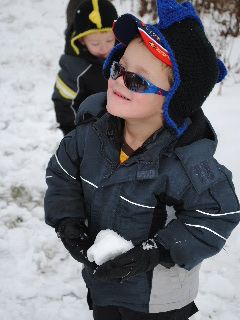 What do you guys think of this one????
Of course the best trees are off the beaten path!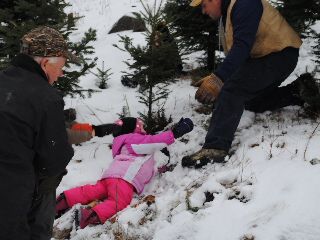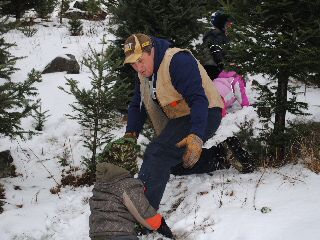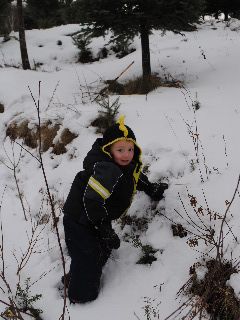 We found it!!!!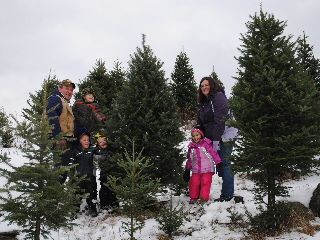 Cutting down the tree!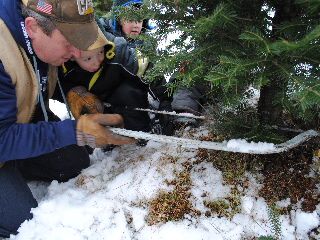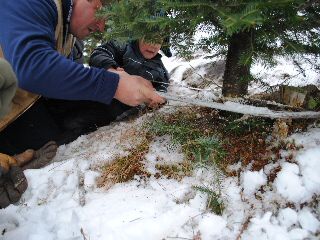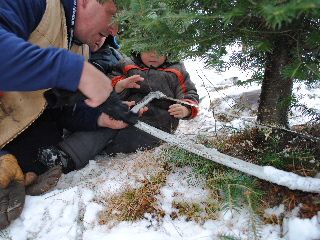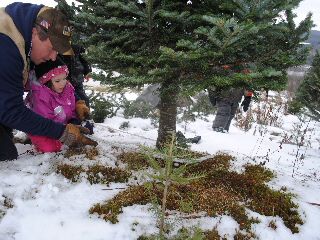 That's one way to get down a hill!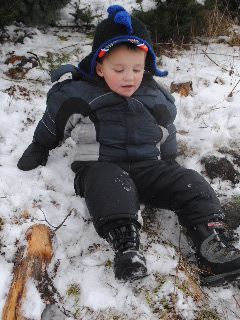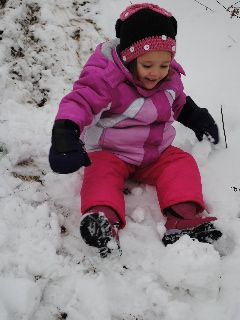 The tractor ride back down the mountain!