First stop...meeting Santa! Obviously Matthew was worried he was on the naughty list! He wouldn't get near Santa!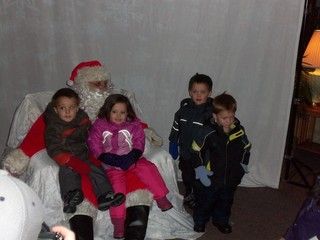 Outside Cameron was all about using the props for a photo-op!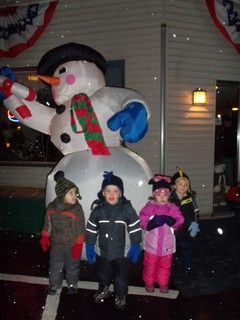 Next stop...making gingerbread men before heading on a VERY cold horse and wagon ride then a walk down Main Street!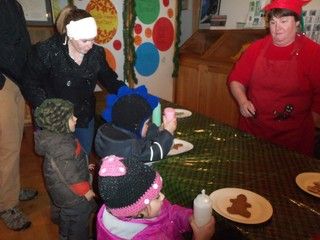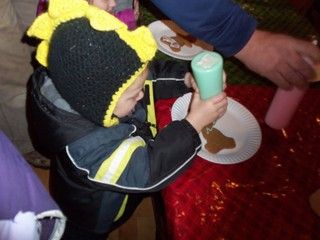 It was fun to let them walk and the excitement they all had over all things shiny and bright was amazing. I cannot wait to enjoy this entire holiday season with them!