I entered the kids in a contest to win "The Face of the Fair" for our local county fair and they won! As a result we got free passes to go and hang out there as much as we wanted for the 6 days it was in town...if it hadn't been for the thunderstorm on Friday evening we would have attended all 6 days! The kids love it there...every time we pass the fair grounds year round they yell "Fair, Fair, Fair!!!" They were very sad to wake up on Tuesday morning and discover that there was no more fair until next year but in the meantime they can look at these pictures and remember all the fun they had there this year!
I can't begin to count the hours that we spent in the animal barns...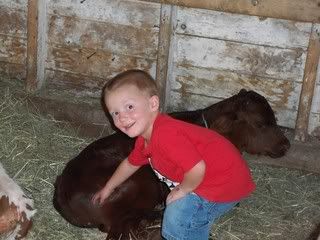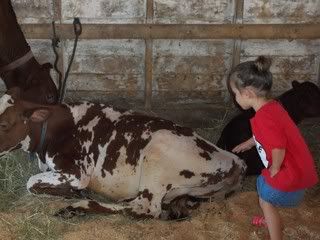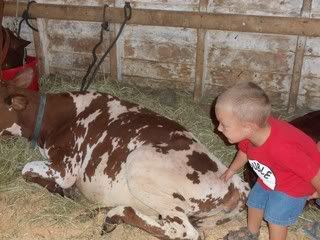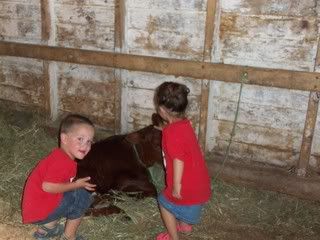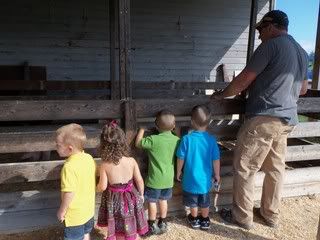 Feeding time at the zoo!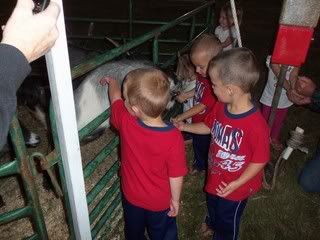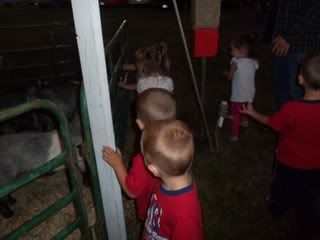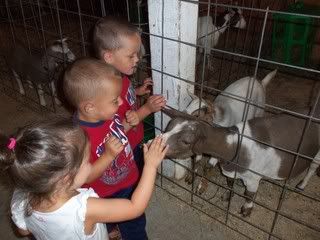 Coffee milkshake...YUMMMMMMY!
Matthew being anti-social!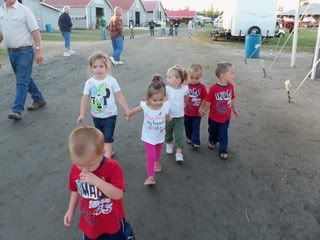 The pulling ring was a big hit! I love this picture because they are lined up in birth order...very rare!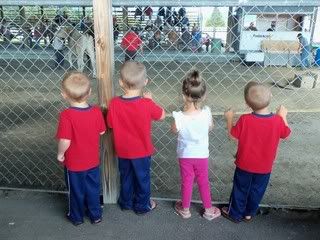 Another favorite...exploring the vegetables and posing with the scarecrows!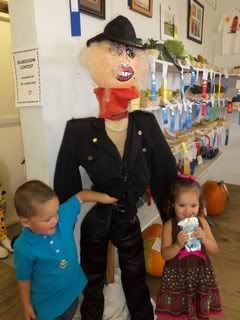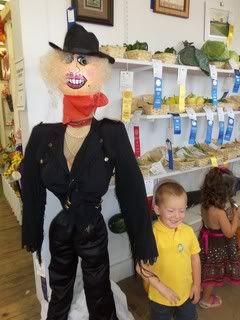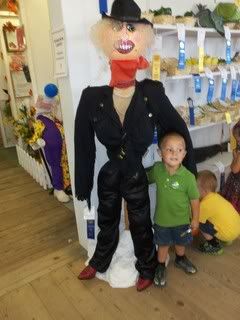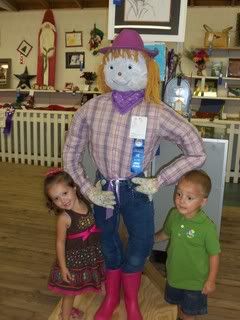 Meeting Elmo and Abby!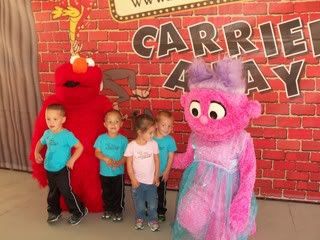 Giving Abby some love!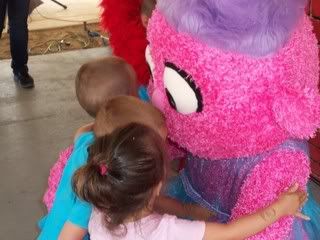 Cameron LOVES his Elmo!
Lancaster Fair Mascot...T-Bone!
Hanging at Kid's Korner!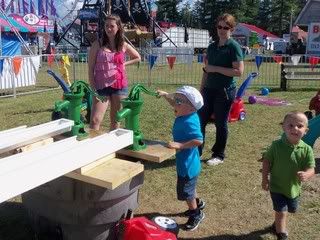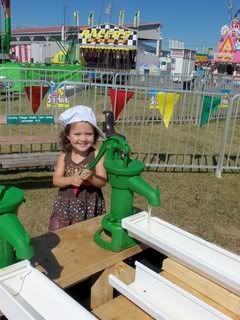 Junior fire fighters!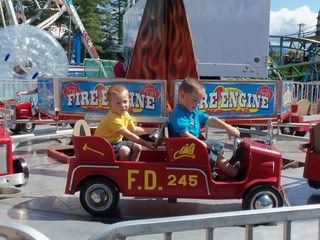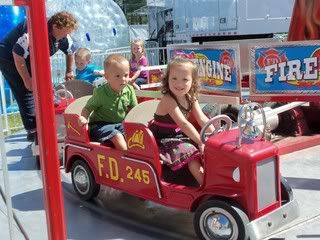 The carosuel!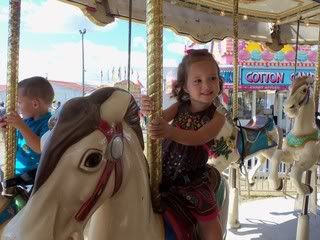 Racing!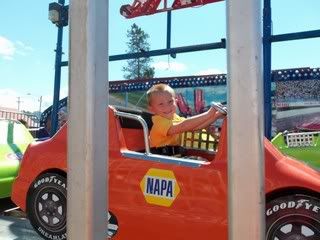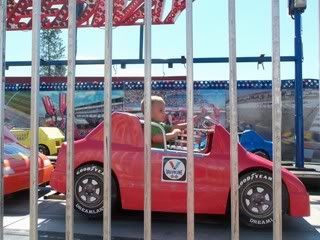 Choo-Choo!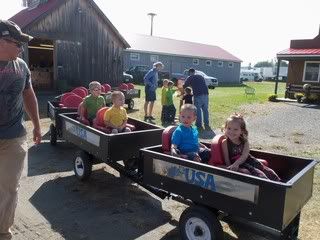 They think they are mini celebrities!