The day I had been waiting for all week...I couldn't wait to go to Magic Kingdom! The kids were thrilled that there were a lot of rides there and we set out with tips from the Disney guide to do all that was on the list for toddlers. We were able to go an hour earlier because of Magic Hours but we soon found that a lot wasn't really open until the normal opening time so we mostly walked around and got some pictures taken in front of the Castle before heading to breakfast with Pooh and friends.
Our shirts for the day were handmade by my friend Karen of
First Firefly
. They say "The Hickey House meets Mickey Mouse" and include all our names!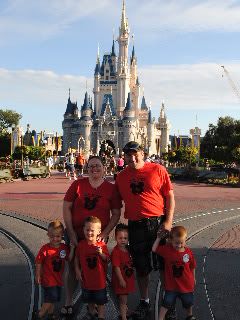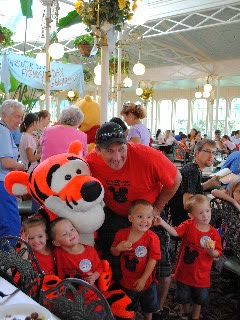 They found a little something to cool off in...too bad mom didn't bring extra shirts and we ended up buying some in the gift shop.
Aubrey decided she wanted to spend some of her birthday money on a Tinkerbell outfit then decided she just had to wear it aroud the park for the rest of the day.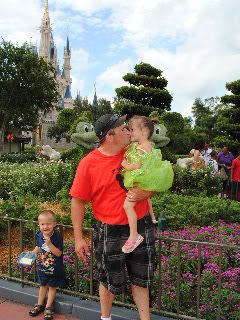 It was a 45 minute wait to see Tinkerbell and Periwinkle but Cameron and Aubrey were certain that they couldn't possibly leave the Magic Kingdom without meeting them! Brady and Matthew slept like champs in the stroller so they missed it.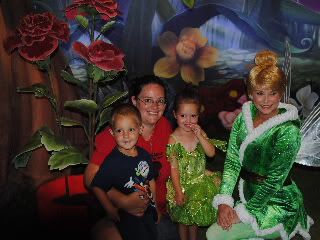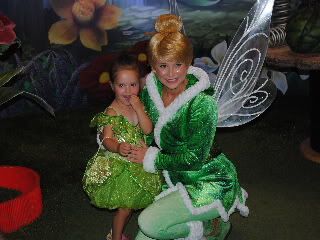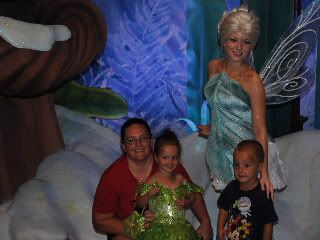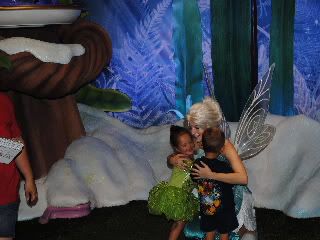 Waiting for the fairies meant we had to run to the monorail in order to make it to our dinner reservations in time at Chef Mickey's over at Disney's Contemporary Resort. We made it just in time! They thought it was pretty awesome that Goofy sat down with us!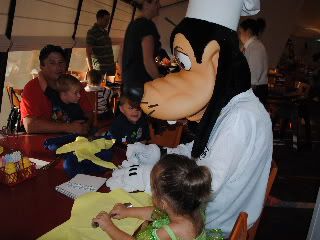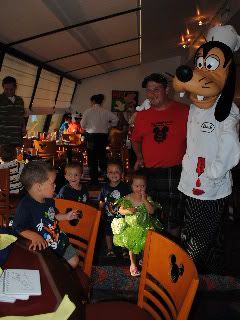 Minnie Mouse came to visit!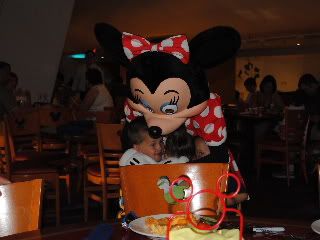 Aubrey wanted to know when Pluto learned to walk on two feet?!?!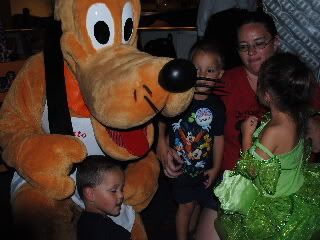 Chef Mickey!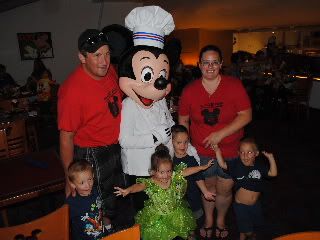 More cupcakes!!!!