We set out for the long drive to Disney with a perfect plan in place...we would drive at night, visit friends during the day and arrive at Disney with happy, well rested kiddos. Nothing could have been further from the way it really ended up playing out!
We set out on Friday nearly at 7pm thinking bedtime would equal sleep time however by the time we were 2.5 hours into our drive 3 out of the 4 were still WIDE awake. Brady took a little cat nap then decided to stay awake the rest of the 10 hour drive. Surprisingly when we got to The Smallwood's the kids were all happy and were playing the entire time we were there. Ben and my mom were able to catch some z's while Marissa and I visited. After the drive we had we decided to leave after lunch to get some driving in before getting a hotel.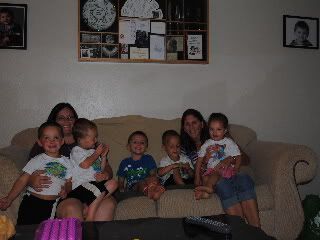 Crazy kids!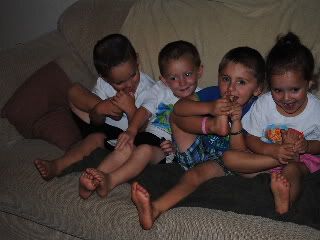 Just as everyone buckled into the van a storm moved in and we were stuck in the driveway for the next 20 minutes. When we left there were trees and debris everywhere and we found out the county was under tornado warning. FABULOUS! Luckily we were able to drive south as the storm moved north and got several hours in before another storm forced us to call it a day many hours short of where we wanted to be.
We got up in the morning and headed to South Carolina...first stop South of the Boarder!
Riding the statues!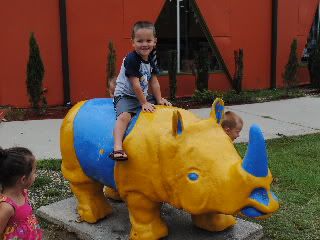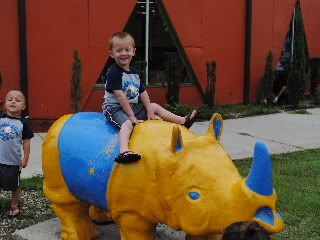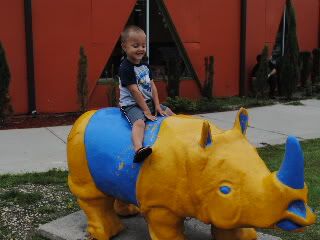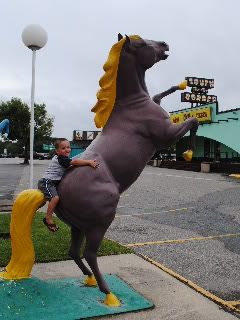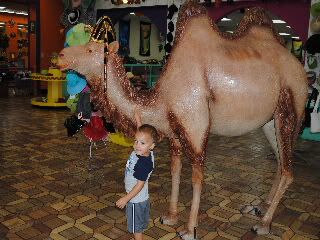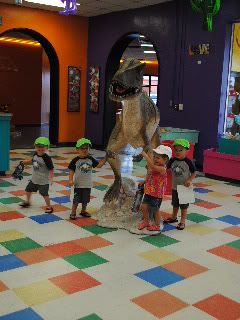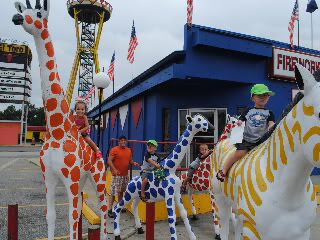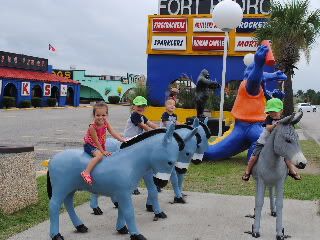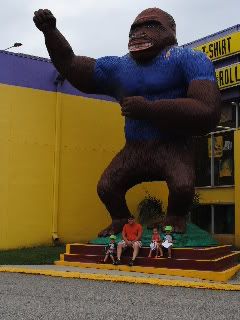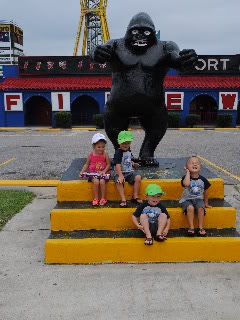 Looking for something to spend some money on!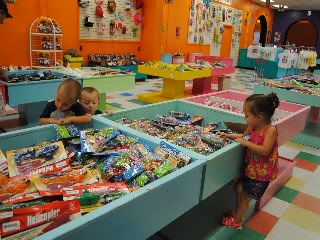 Brady trying on all the hats in the hat room!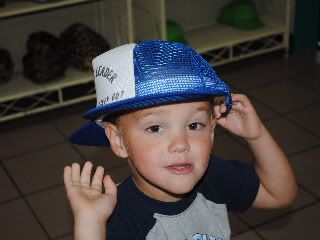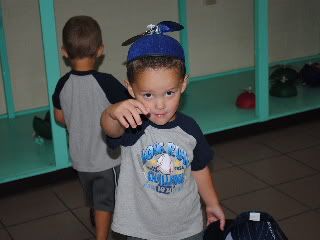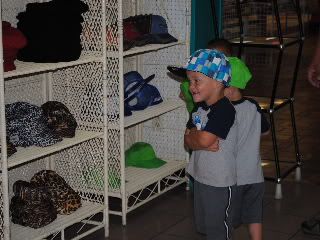 The off again to have a playdate with my friend Lisa and her quads then spend the night at Stacey's and meet her little girl Ally and visit with one of my bery best friends. Unfortunately we had much less time with everyone than we wanted to but it was great to see everyone! A quick night's sleep and a 3:30am wake up call then we were on the road to Disney with 4 very excited kids!
Eight 3 year olds + 2 moms = a lifetime bond!
Silly kids!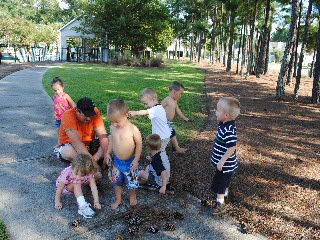 I think the boys all had crushes on Ally! Matthew says "I tried to give her hugs and kisses but she don't let me!" Cameron says "Yeah...her let me!" So it begins!