We took a break from all things Mickey for the day and ventured off to Sea World! I have to say it was pretty mesmerizing to see the shows and the kids were interested in it too and loved the fact that there were rides there.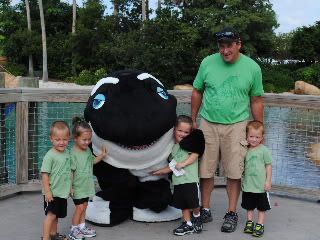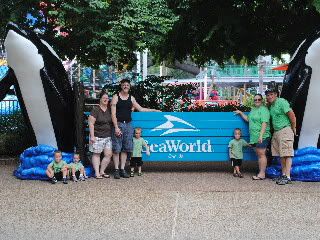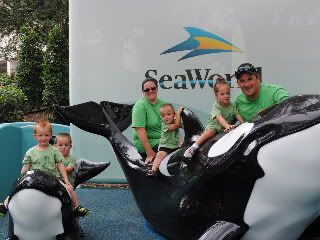 First stop was the rides...I was more than happy to sit out and let Auntie Kate and Uncle Tom take on the rides with the fab four!
Next we were off to the Killer Whale show! It is amazing the things they are able to train these huge animals to do. We sat in the soak zone and were lucky to avoid getting soaked!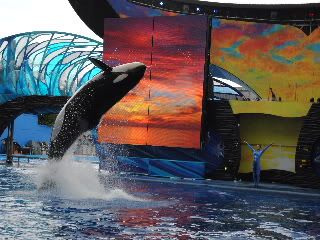 On to the dolphins and water princesses!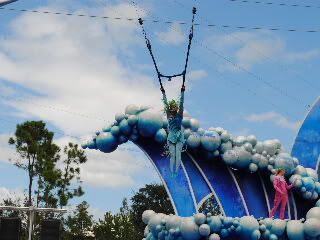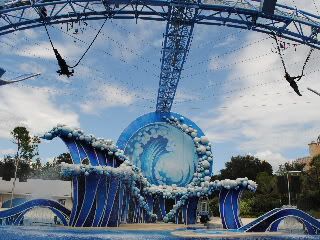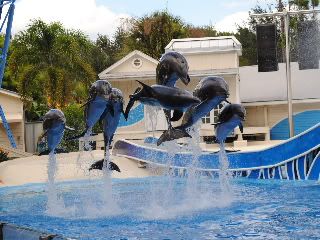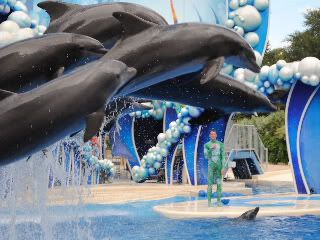 We went to the Pirate show and it was stupidly silly and they got a minute to hang out with a pirate!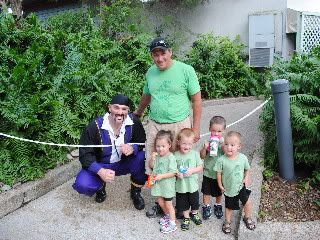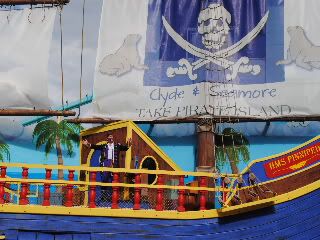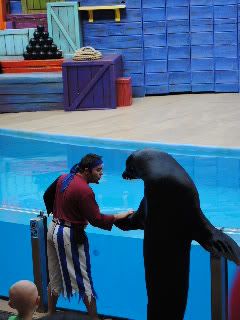 We returned to the hotel to find a few special surprises from housekeeping!