We spent the last ful day of our vacation at Animal Kingdom. All four of my kids are big on the outdoors and animals so this place was probably one of the best places that we visited. I was amazed at all the animals that the kids were able to name on the Jungle Safari Jeep ride because I wouldn't have known them all if it weren't for them telling me...like the Kudu...
I did know the lions, zebras, elephants and rhinos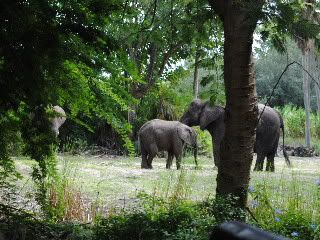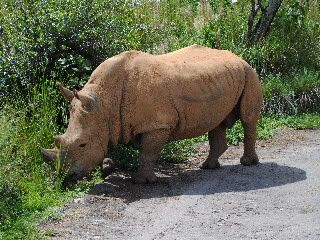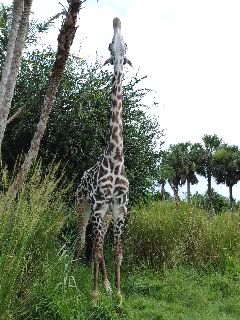 The upside down tree...interesting!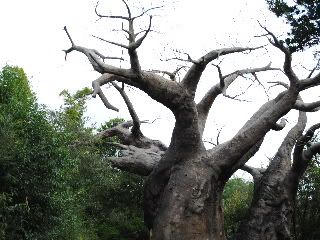 Having breakfast at Donald's Breakfast Safari with all Donald's friends!
Petting the snake...Auntie Kate was not very impressed by this!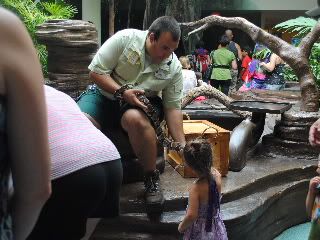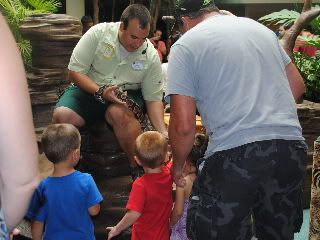 Hanging out in the petting zoo...they loved to try to catch the animals. Matthew kept us all laughing how he would sneak up on them, give them a quick pat then run away like he was afraid of them!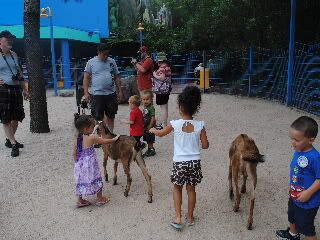 Aubrey and Brady decided to take a quick snooze before heading to the parade so Matthew, Cameron and I decided to go vist Pochantas, King Louie and Baloo!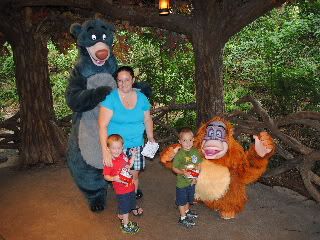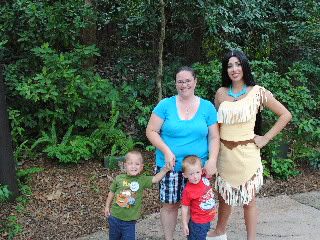 With a few minutes to spare before the parade we went and played in the sand pit at the fossil dig. Even Aubrey rode down the big slides!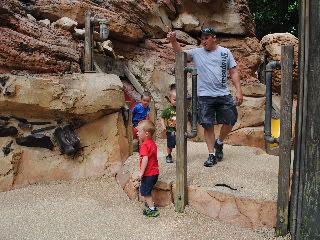 Lastly we went to the Mickey Jungle Jamboree Parade and got to see Chip and Dale! Dale is a very good friend of our cousin Courtney so the kids got a little special attention!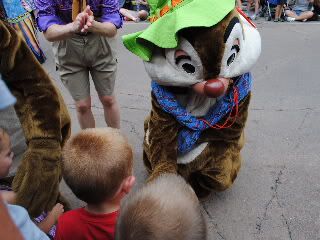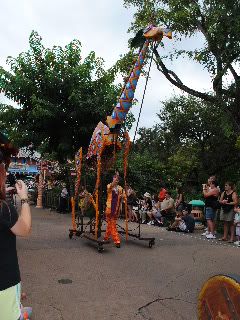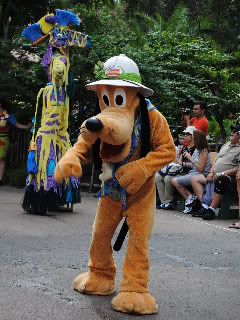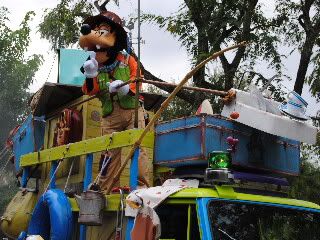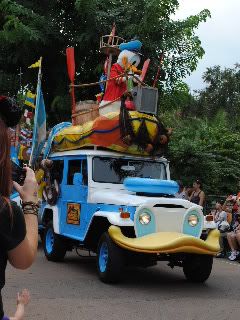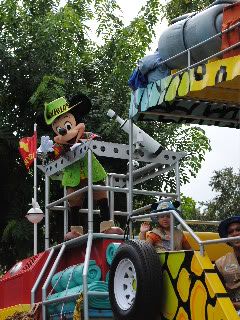 There were some pretty cute animals there but none as cute as my four little monkeys!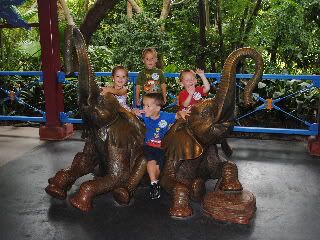 We headed down to Downtown Disney for dinner and to check out the scenery. Dinner at the Rain Forest Cafe was great and the kids insisted on riding the train and carousel before leaving for the night. What a action packed week we had but I am so glad we had the opportunity to celebrate the quads third birthday in style!