I thought group pictures would get easier as they got older...not so much! Their Disney attire was made by my friend Jeanie at
Sew CHarming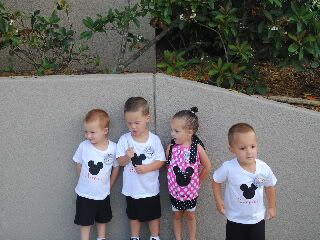 Aubrey was very happy to see Minnie Mouse was outside the park doing pictures but when her turn came she turned very shy before giving her a hug!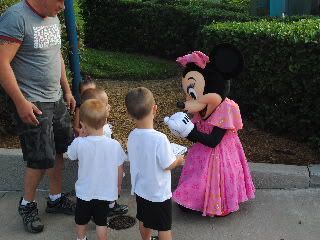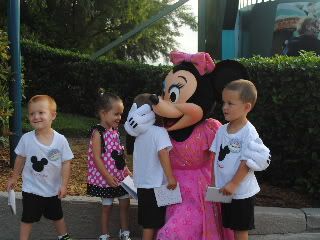 The moment they have all been waiting for since booking our trip...Breakfast with Oso and friends! They love Oso!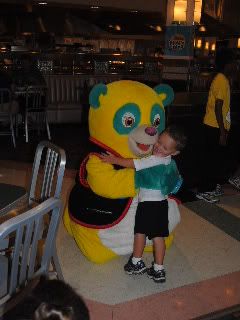 I think Daddy was super excited to see Handy Manny!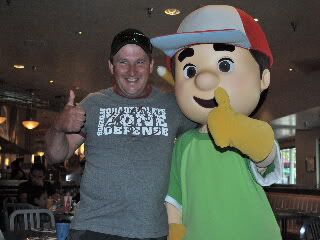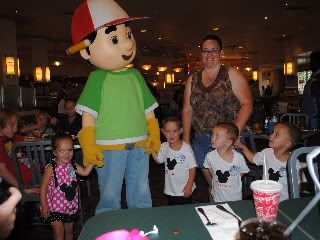 They didn't know who June was but they were more than happy to get a picture with her!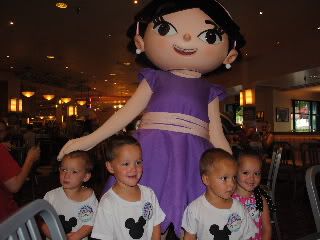 Cupcakes for BREAKFAST?!?! Well, if you are celebrating your birthday week at Disney you get cupcakes with every meal!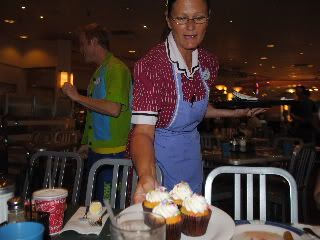 Family picture with Jake before heading out the see Lightening McQueen and Mater!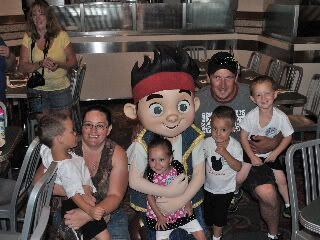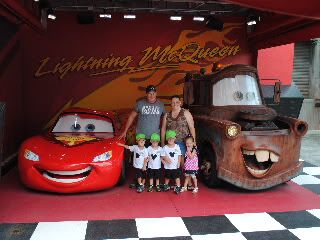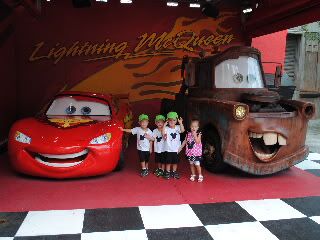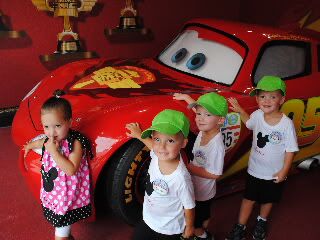 We came upon this snowman and you would have thought none of them had ever seen one before the way they were acting about needing so many pictures taken with it! Then Aubrey decided she was going to start striking poses and we practically had to pull her out of there!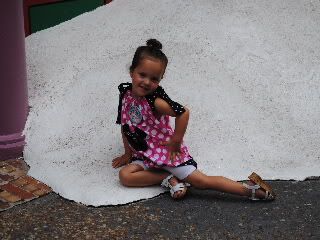 Holy Cow! A picture of all four looking at the camera!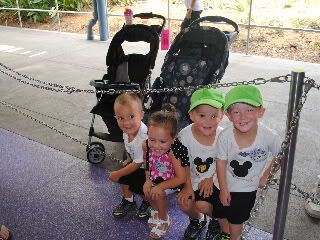 They were very disappointed that Sully was on break when they met up with Mike.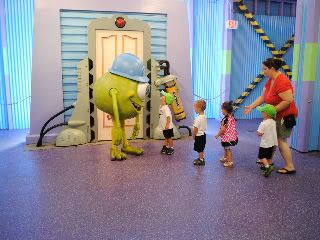 Our last stop before heading to Epcot was to get signatures from Buzz and Woody. The line was super long but thankfully there were little photo ops inside that kept them busy along the way!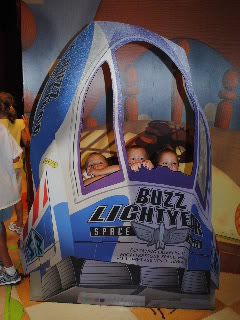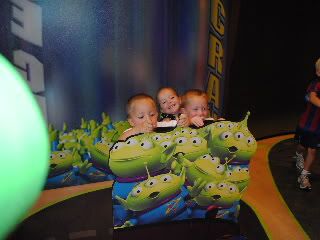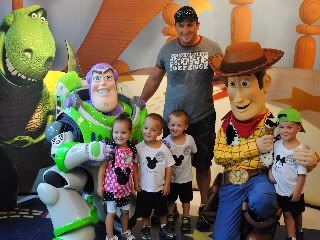 Buzz typically stamps in everyone's book because he can't write very easily but he made sure to write a handwritten message to the birthday quaddlers!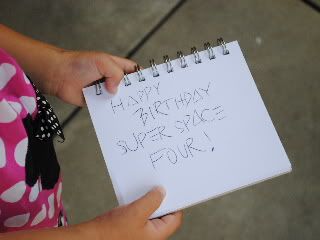 Epcot is just a short distance away and we could have walked there but the kids were dying to try out the boat so we took a little ride!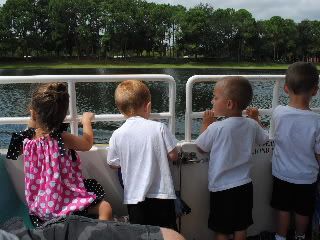 This is how interested they were in Epcot...LOL!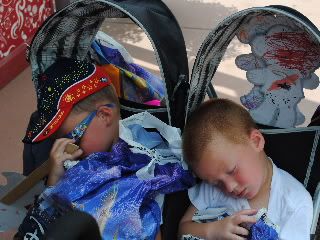 They woke up for lunch with the Princesses...especially our favorite little Princess!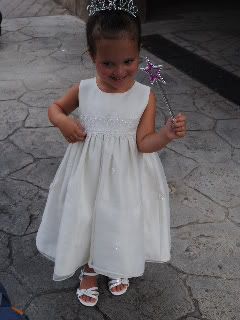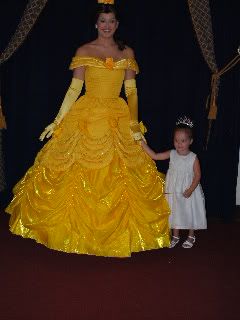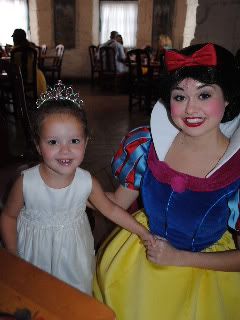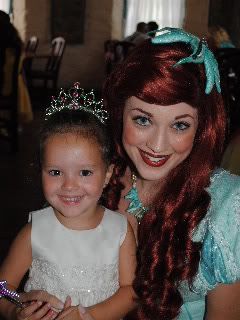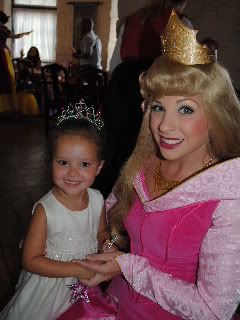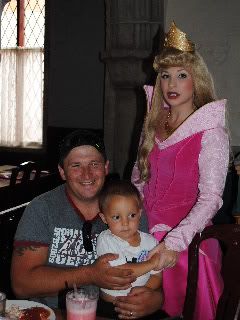 Aubrey even joined in the Princess Parade!
Cupcakes! AGAIN!