When we FINALLY arrived at the Disney All Star Music Resort we quickly got our van unloaded and off to Hollywood Studios. At check in they had birthday buttons and Mickey Mouse stuffed animals for each of the kids. The bus driver spotted the buttons and sang Happy Birthday over the speakers to each of them.
They loved the "cha-cha-cha" at the end of each sentence and now require we put that into the Happy Birthday song everytime!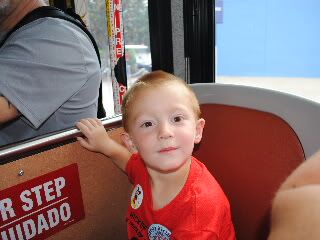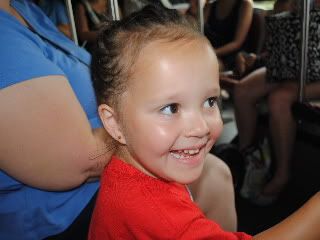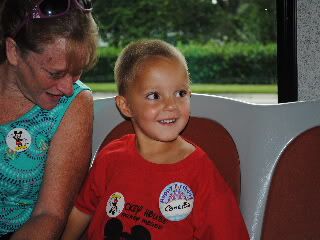 When we got to Hollywood Studios they were doing the parade when we got there so the kids were mesmerized by the characters. They were wearing their birthday buttons and scored us VIP seating for the light show that night!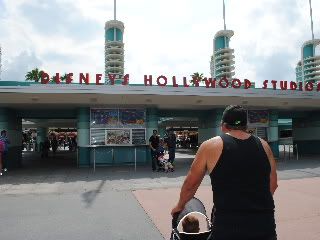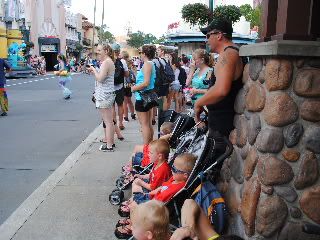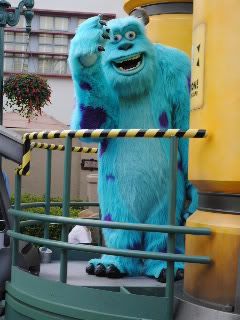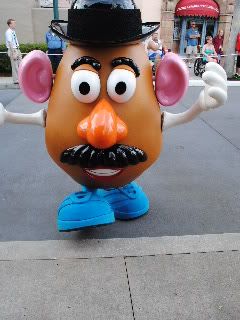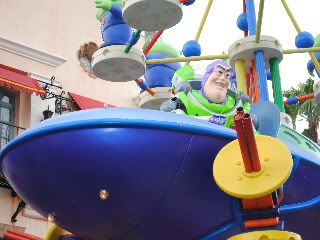 Next up was going to see all the "mater" trucks and posing. Cameron was upset because he couldn't find the black one and we all had missed it when we came in too but never hear he spotted it on the way out and was so thrilled to get his picture taken with it!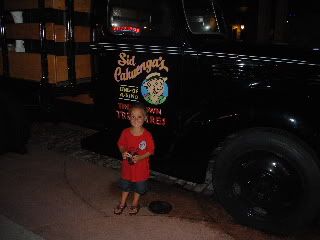 We went and met Pooh and Mickey before heading off to ride on the Toy Story ride that someone had given us fast passes for. The kids loved the 3D glasses that they had to wear and Brady wanted to bring them with him.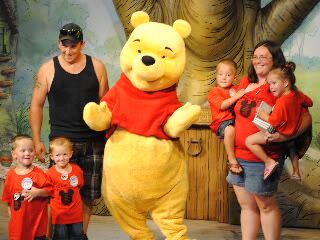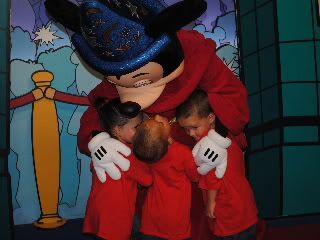 We headed over to meet Handy Manny and Jake the Neverland Pirate before making our last stop before heading to dinner was at the Disney Junior Theater to see their show. Aubrey was so happy to see Minnie and Cameron carried around a gold circle that he caught for the rest of the night.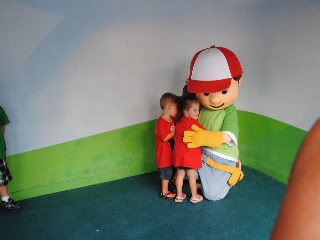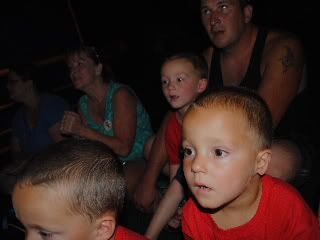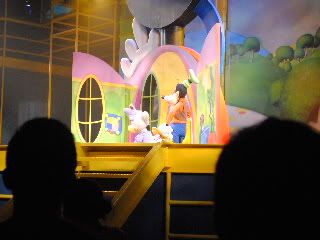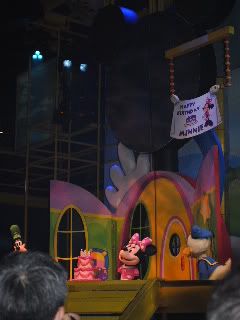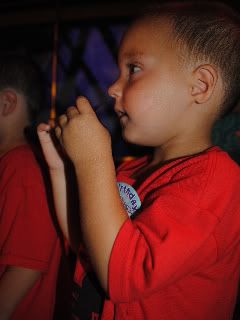 When we got to dinner Ben discovered he lost his wallet! Our whole vacation was in there...cash, the debit card, our room keys that had our meal plan and park tickets loaded on. Ben ran to guest services while I got the kids fed and Thank God for the good people in the world...the wallet with ALL the contents were returned!
Dinner was through and we headed to the light show Fantamastic. I thought it was amazing and so did Brady but the other three got scared about half way through and we had to leave. The next morning we were doing breakfast with Oso so they were more than happy to go to bed good and be ready for the morning!