We had a fun but busy weekend this weekend and made it through with hardly any melt downs! YAY! Saturday morning the kids and I frosted and decorated 4 batches of sugar cookies to box up with fudge as gifts for our families and friends. They loved shaking the sprinkles onto the frosting.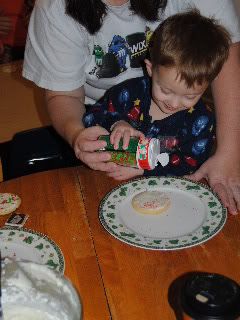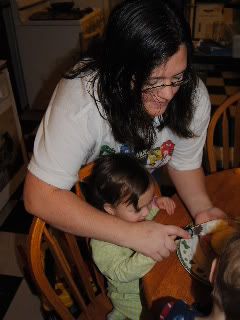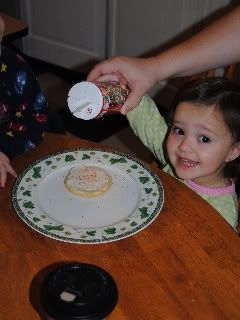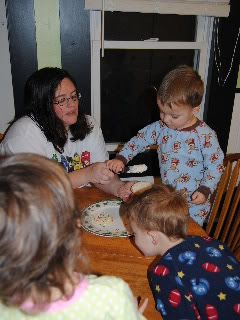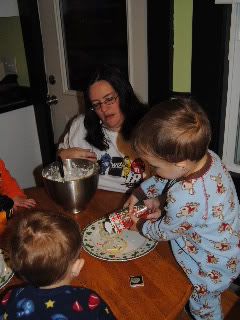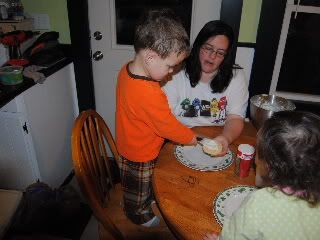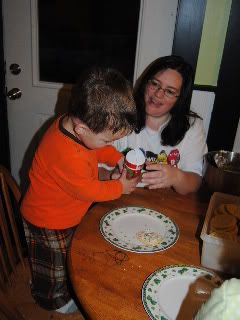 Ben and I had a wedding to go to so naptime got cut short and they handled it pretty well. Brady and Aubrey got to go hang out with Uncle Tom and Auntie Kate while Cameron and Matthew went and played at the Lamberts for the afternoon. A nice little break from the crazy world of quads.
We left the wedding early to bring them to meet Santa and we planned to take them on the hayride but it was 13 degrees and far too cold for them to be out in it so they were a little disappointed that we didn't get to do that but they got over it when they won prizes at the fire station. Three out of four went and sat on Santa's lap but Matthew was sooooo scared of him!
Waiting in line for Santa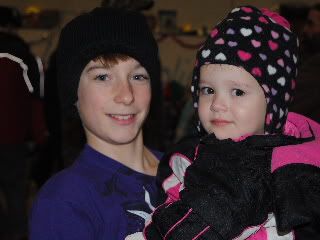 Meeting Santa and Mrs. Claus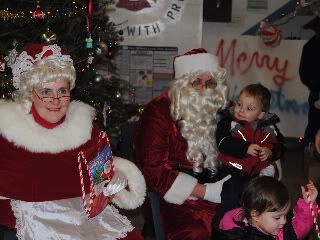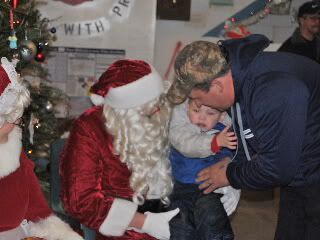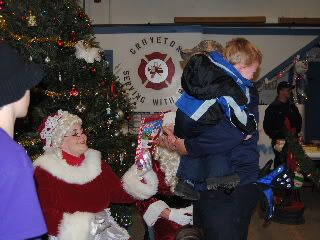 Sunday morning I had to get a cake finished for a birthday party we were going to for one of their little friends. The kids taste tested the frosting and gave it two thumbs up...I know it was 7am but it should count as a dairy product right? :)
Mickey Mouse Clubhouse Cake
Another shortened nap and we were off to the birthday party! They were all very polite and well behaved and the birthday boy got a lot of great gifts! The quaddlers and the birthday boy along with Auntie Kate!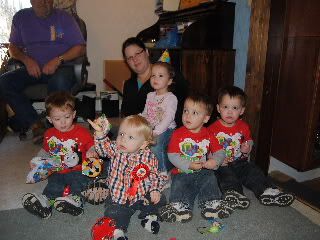 Following the birthday party we went to see Arthur Christmas. The parts I was able to see were very funny and cute but the downside to potty trained kids is 10,000 trips to the bathroom in the hour and a half the movie lasted. They did pretty well until the end when they started getting antsy and decided to take a trip to the front of the movie theater. I wish there were a tip cup at the theater because we really should have tipped for the awful mess that the fabulous foursome created!
You would think for all the excitement and lack of sleep they would have crashed in no time tonight BUT they spent nearly an hour talking to each other and laughing. Crazy kids!