I love Christmas and all the decorations I get to put out! This year we had gotten rid of our HUGE entertainment center so I am a little sad that I have 3 boxes of Christmas decorations sitting out in the shed because I have no where I can put them all. I do enjoy the extra room in our livingroom though.
After we got the tree home the kids were just as excited as I was to get it decorated but it needed to warm up before putting the lights on so we promised them if they went to bed good that in the morning we would be able to decorate the tree. Amazingly the bribe worked and everyone went to bed without any of the normal stall tactics they have started using.
Only a few ornaments got broken and luckily the most important one, our first family ornament, was easily repaired and soon we had a beautiful tree!
Aubrey wanted to put up the angel but Brady wanted to as well so it went on the tree top twice!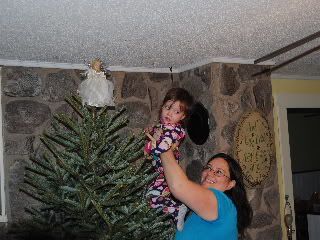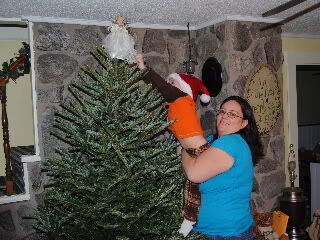 I let them put on all their special decorations with my help and they loved it!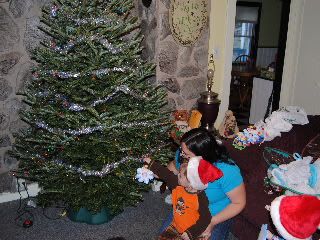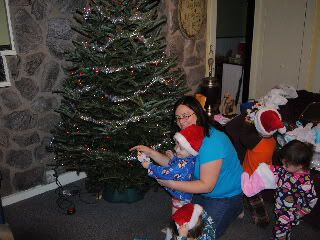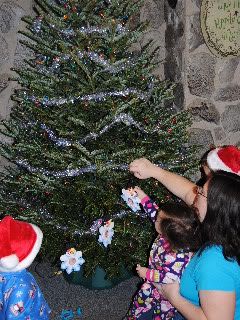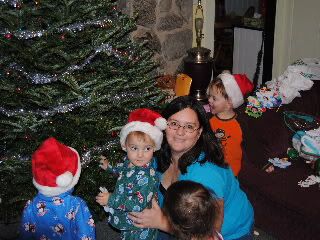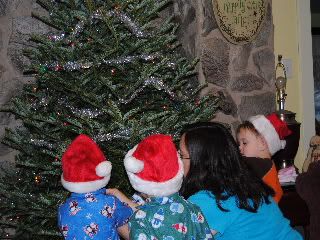 Getting some love from some of my favorite littles!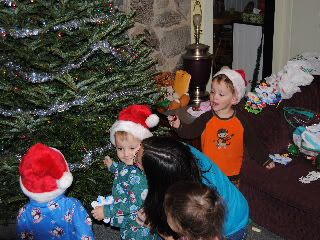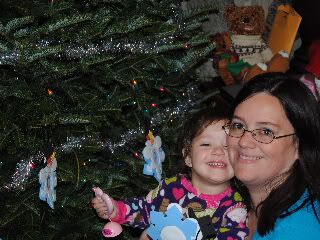 What they wish they would wake up and find under the tree...their buddy Katie!
Open mouth kisses...YUCK!