We took the quaddlers to the Beloin Christmas Tree farm today to find a tree for our house. It was a beautiful day to be out side and they were all excited to go so we had an early lunch and headed out!
Cameron was very excited when we got there and he discovered that he got to ride in the tractor to the top of the mountain. The minute we got off the tractor he was off and exploring. That boy is all about the equipment and the outdoors!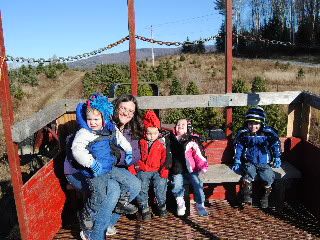 They all started off walking around but Aubrey was having a little bit of trouble getting their footing on the uneven ground. So the boys walked and she rode in the sled like the princess she is!
After a half hour or so we found the perfect tree for us! Ben and the kiddos cut it down. They were so proud to use the saw and see the tree fall over!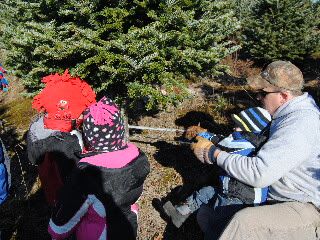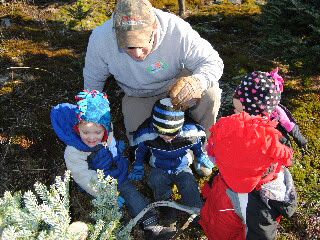 The 3 little guys and the big guy dragged the tree down the path to meet the tractor for a ride down while Aubrey and I walked along.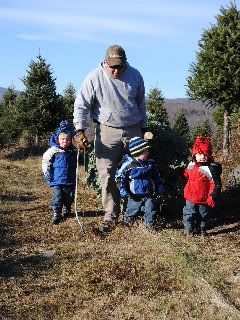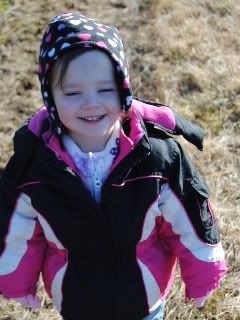 At the bottom we got to go in and warm up with some hot chocolate and cookies...and of course a Candy Cane!
Such a fun experience and a great Christmas Tradition to look forward to year after year!