I had the day off and the weather wasn't too cold so I packed the quaddlers up to go over to Grammies for an afternoon of outdoor fun! Aubrey likes the outdoors just about as much as her momma so she was not a willing participant in most of the activities as you can see by the look on her face...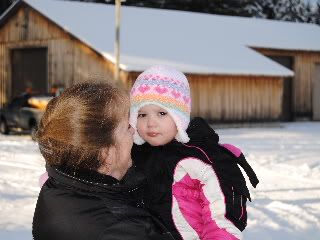 The boys racing their sleds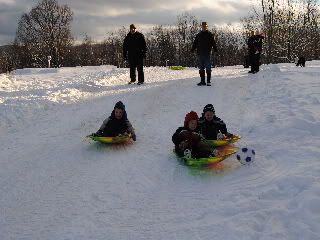 And the winner is Brady for going the furthest distance
Child labor laws should prohibit 2 year olds from having to pull their fathers around ;)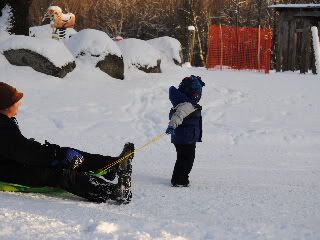 Riding on the snowmachine and four-wheeler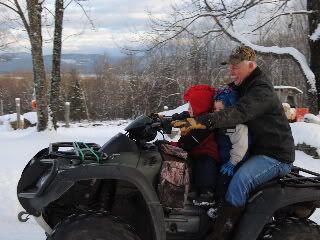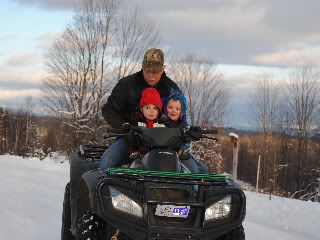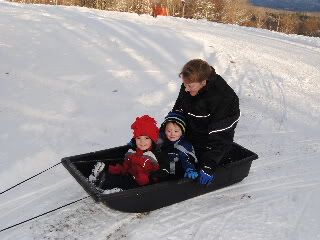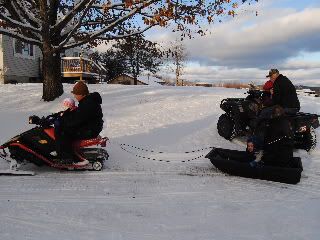 A smily moment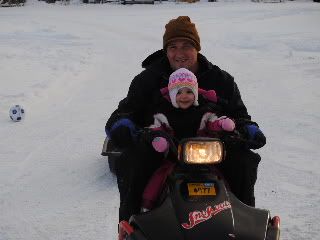 Shoveling out the driveway with one of their new Christmas gifts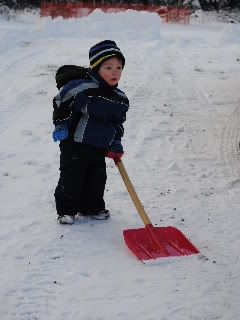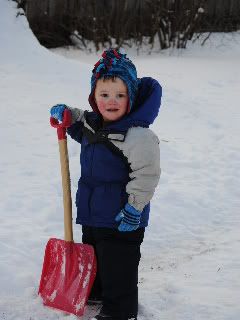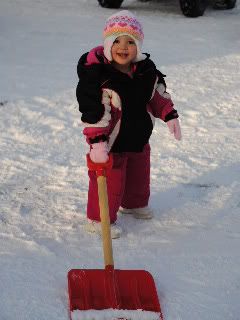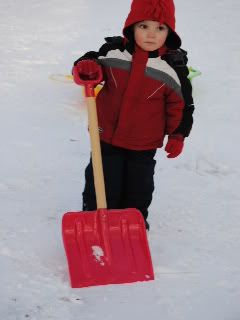 Time to go in and get some coffee...aka hot chocolate...YAY!