The advice I have for anyone doing the 3 day potty training method is DO NOT give up on day 2! I was ready to throw in the towel after two horrible days of potty training but we stuck it out and day 3 was like magic! They just got it! Today was great. Only 4 or 5 accidents between the four of them and they even managed to go pee in the potty as well. We are so proud of them! Let's just hope this continues!
Yay! I DID IT!
Celebratory Fist Bumps!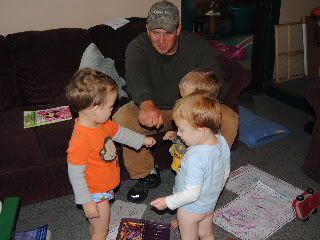 Potty Training is hard work!