The quaddlers were so excited to go carve pumpkins "just like Oso Special". They did a great job! I was so proud that they all dug in and pulled the guts out then even told us what shapes they wanted to use to make faces on their pumpkins.
Cleaning out the guts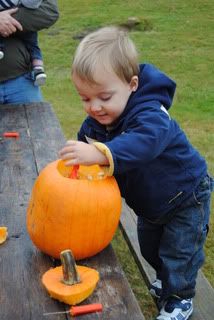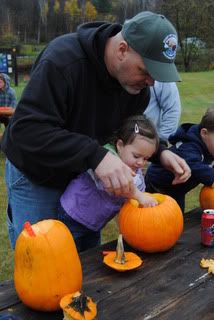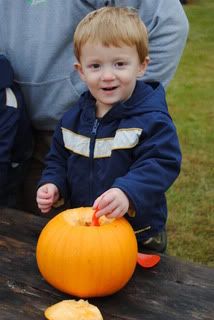 Hard at work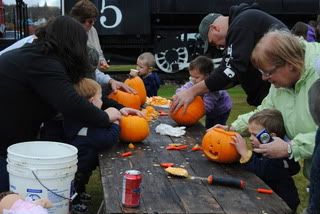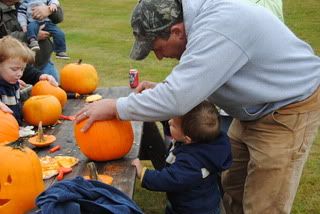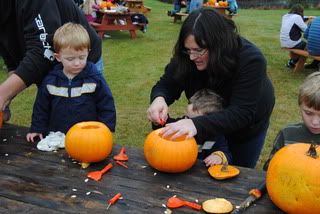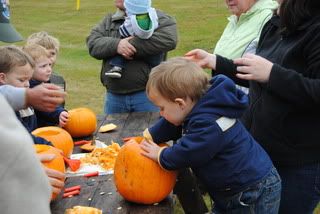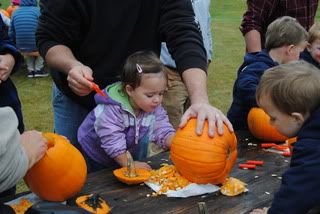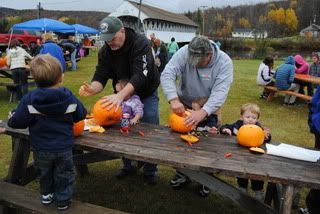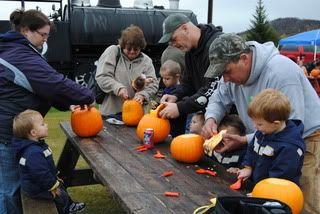 Showing off their masterpieces!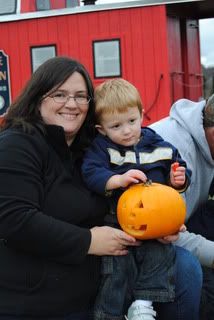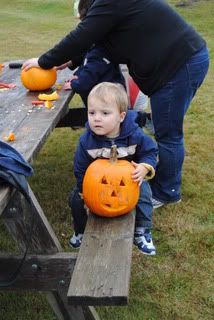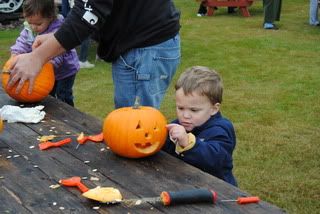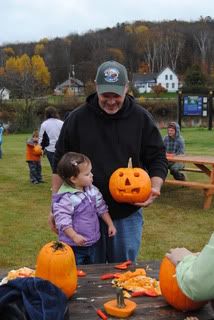 Carrying their heavy pumpkins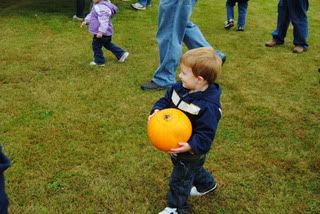 Happy Halloween!