Ben's favorite time of year is when the county fair comes. His birthday falls during this time so it is like getting the best birthday gift ever year after year. He has brainwashed the kids with his love for the fair so much that they chant "fair, fair, fair!" and after the first night of the fair every morning when they awoke the first thing they would ask "I go fair soon?" I thought for sure that they would be devistated on Tuesday morning to discover that the fair was gone for the year but they handled it well. Now they say "I go fair next year?" LOL!
They loved walking through the barns of animals and watching the horse pulls. We got bracelets and rode rides the first night then every other night they would ask when we got there "I ride rides?" and we would tell then not tonight and that was the end of it. Not one fit! Almost every night we rewarded them at the end of the evening with one ride for being so well behaved.
Riding the fire trucks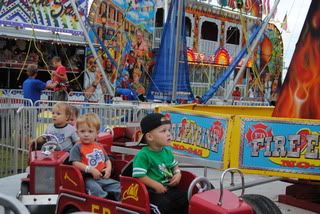 On the carosuel with their pal Noah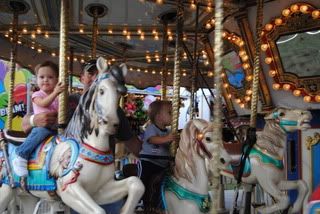 Visiting the petting zoo, Brady was the only one brave enough to feed the animals!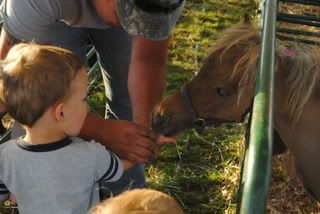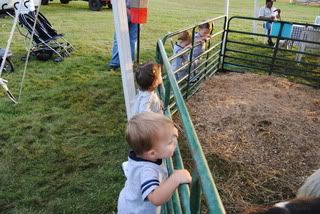 Matthew with his buddies Noah and Matty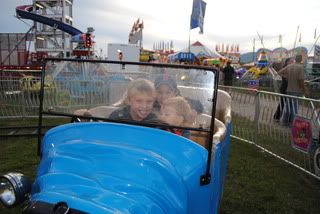 What good drivers!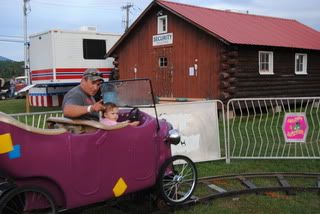 We can fly!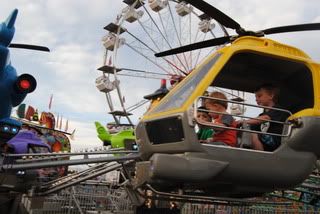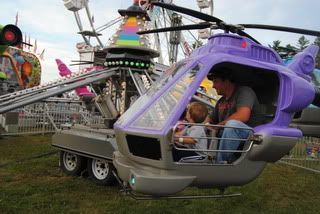 Super impressed!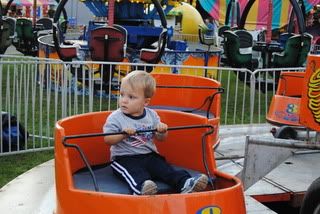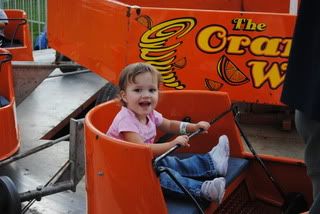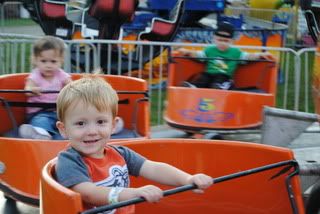 FREEDOM!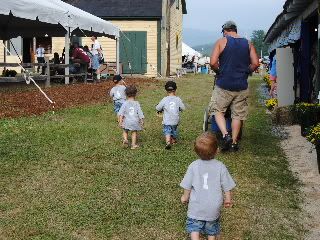 Bringing Auntie Sam flowers for her birthday!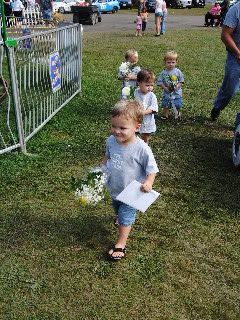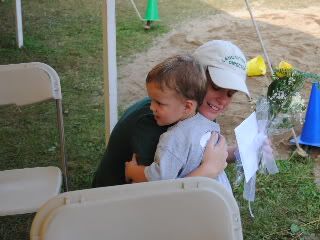 Matty kept trying to wake the dog while the others said "shhhh...goggie sleepin'"
Petting the cow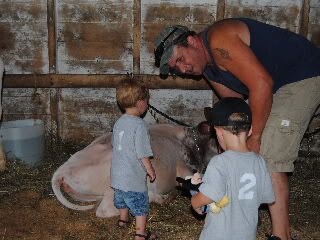 Riding the Choo Choo Train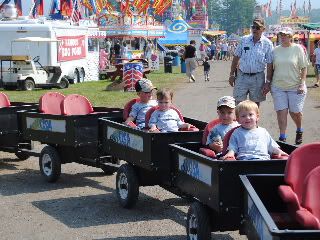 Meeting Dora and Diego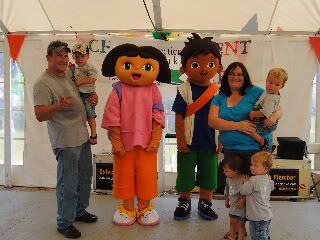 Playing at Kids Corner