For the kids birthday they received some gift cards to Build a Bear so we thought since we were already at the mall doing pictures we would take them to make a bear. They were too cute looking at all the choices and making their picks.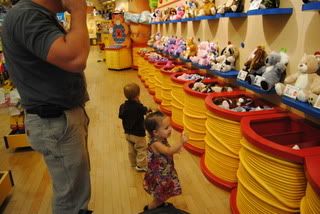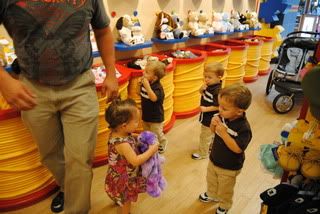 Of course Aubrey picked the only thing purple she could find, Matthew being daddy's boy picked the camo bear, Brady chose yet another doggie and Cameron settled on a dog as well since there were no fox. They all loved stepping on the peddle and filling their animals!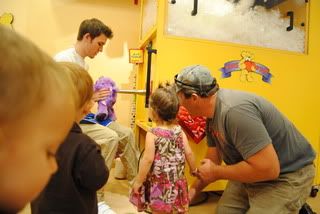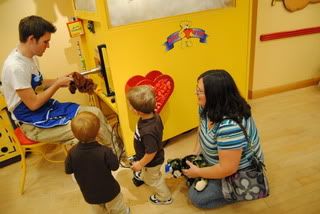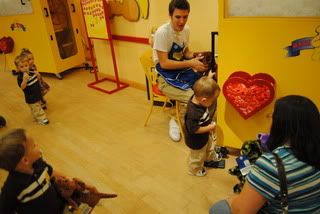 They warmed the hearts and gave them kisses before their creations were sewn up.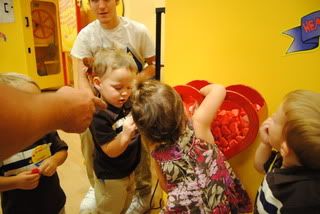 They gave their animals baths before picking out some outfits and making the birth certificates.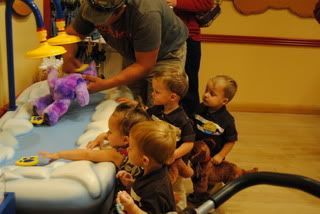 Matthew named his bear Friend, Cameron named his dog Daisy, Brady named his dog Bella, and Aubrey was original and named her cat Kitty. They had a ball!