We told the kids at bedtime the night before their birthday that when they woke up it was going to be their birthday and they would be two tomorrow. They thought it meant they were having another birthday party...sorry guys! They were however happy that they got to open their gifts from mommy and daddy that morning!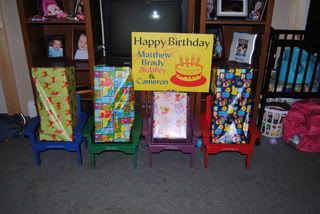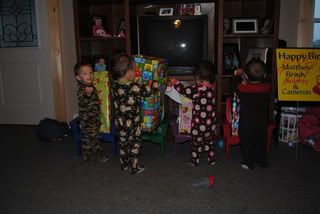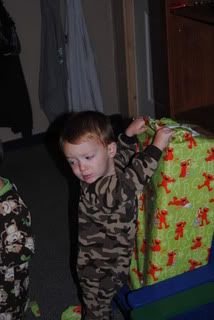 Aubrey was so excited to open her Cabbage Patch Doll but once she saw the boys had remote control trucks she thought she needed one of those too!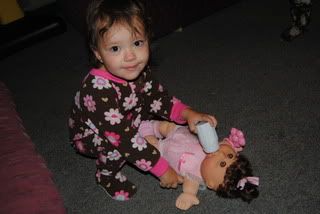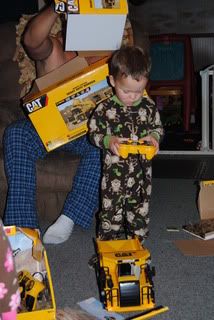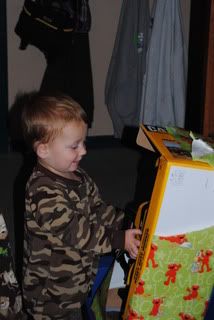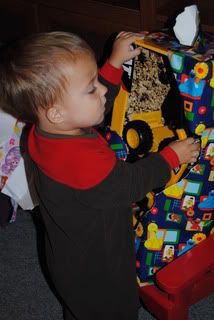 The boys loved their trucks but we have learned that you can't win with them. They got 3 of the same trucks at their birthday party and they fight over them then we got them 3 different ones and now they fight over those as well!
We had a big day planned so we loaded in the van and they got to see their other gift from mommy and daddy...DVD players! Let me say that this seating arrangement of 2 in the middle and 2 in the rear is a pain in the butt and after this trip they quickly moved back to their old seating arrangement.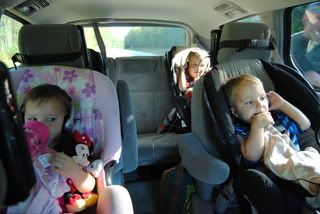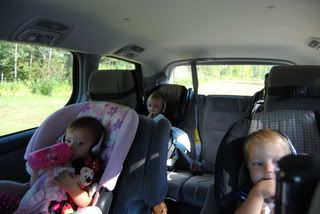 AHHH! Aubrey's life is complete...she has her milk, her snuggy, Minnie and gets to watch Mickey Mouse on a long ride!