I have been planning this party for quite awhile now and decided on a Carnival theme. I thought it would be fun for them as well as our guests and being outdoors would make it far less hectic than their first birthday was. I could not have asked for a more perfect day! The weather was perfect, the quaddlers were perfectly behaved, we were able to enjoy a great day with family and friends. We once again were fortunate to have Samantha McMann come take pictures so we can look back on the memories and share them with friends and family who were unable to join us.
We had been pumping the kids up for their birthday party for days so when the day came they were totally psyched! We were lucky to have nice weather because we planned an outdoor party with a lot of activites...we had games, a bounce house, petting zoo and a lot of guests so I was praying that the weather cooperated.
Welcome to the carnival...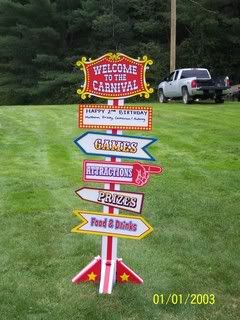 The perfect carnival cake made by mommy, Auntie Sam and Auntie Tonya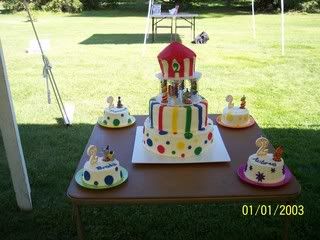 And of course little cakes for my favorite foursome!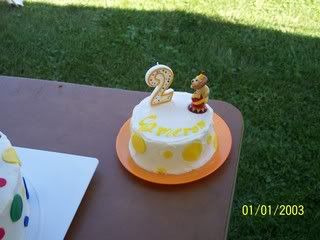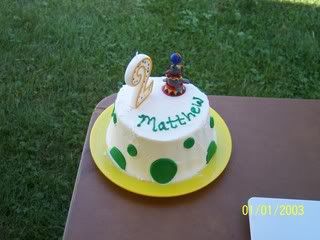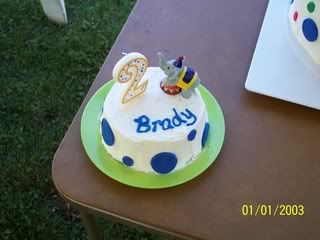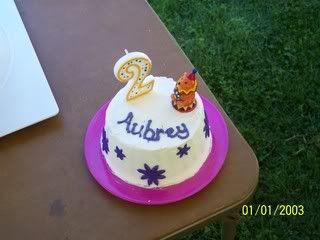 The petting zoo complete with 2 new bunnies for the quaddlers to keep courtesy of Uncle Ryan and Sarah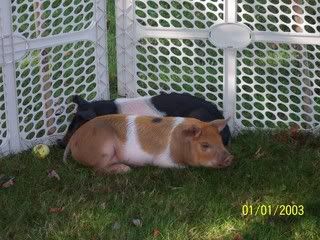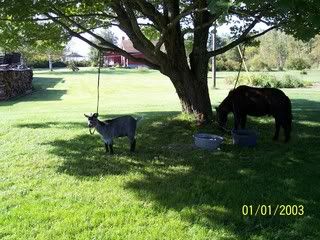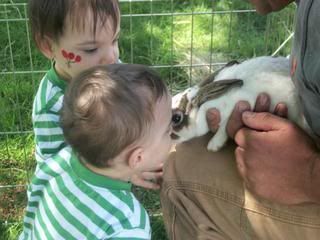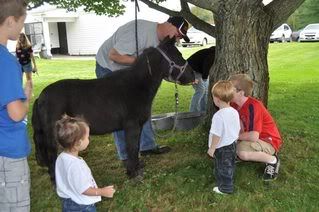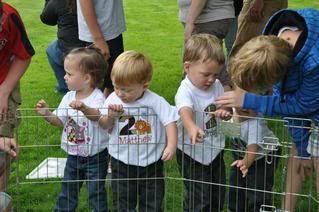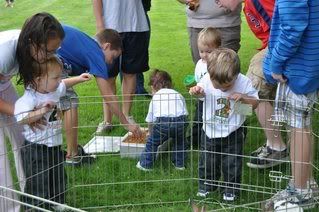 Face painting courtesy of the talented artists Marlene and Tabby! Of course Cameron was not letting them put stuff on his face but the other 3 got little designs.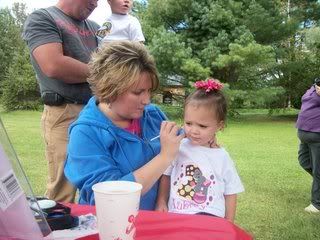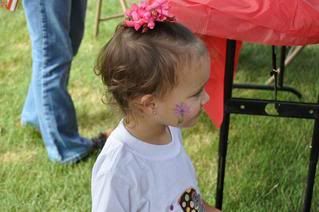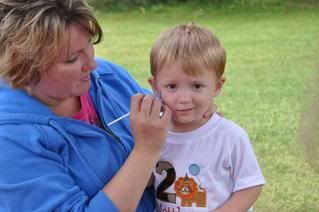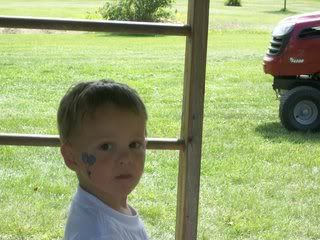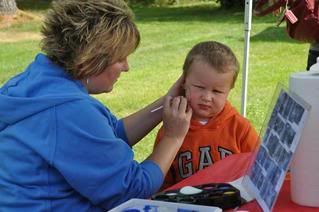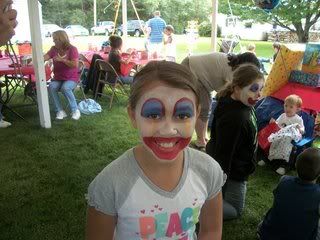 Tractor rides!
The big top bounce house!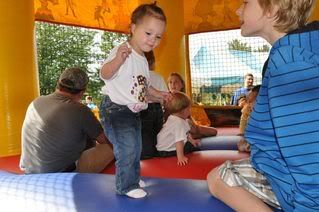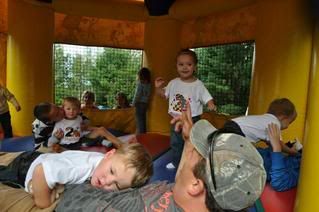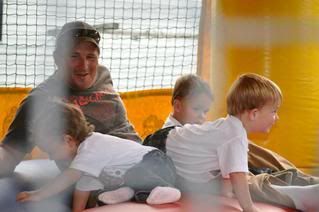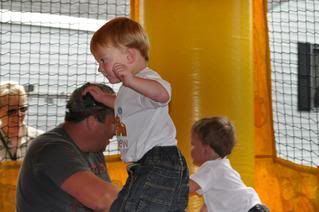 Our guests! We were so happy to have our friends and family, including our quad buddies and the love of Brady's life Mylee, join in on our celebration!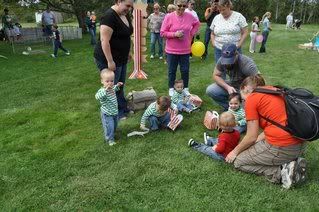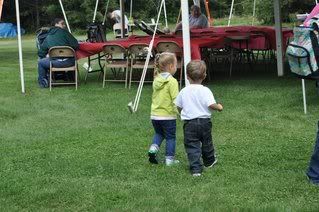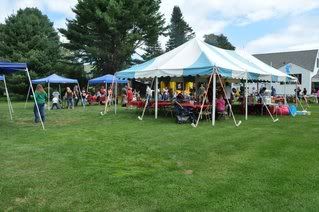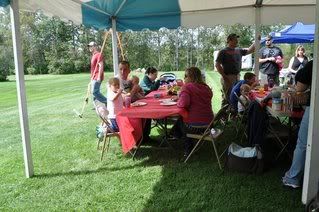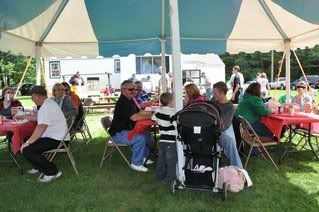 Instead of doing goody bags we had boxes with tickets. Each ticket was good for one game or for face painting then the party goers got to fill their boxes with the prizes they won at the games with a prize every time!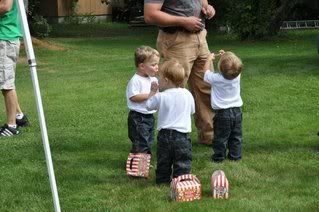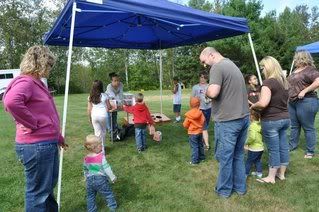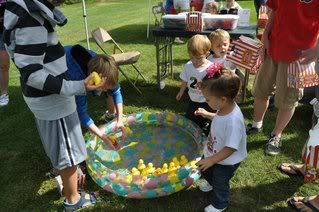 Cake time! I let the kids choose what kind of cake they each wanted and Matthew and Brady chose yellow and Cameron and Aubrey chose chocolate. I thought it was funny that they sat with their cake flavor buddy!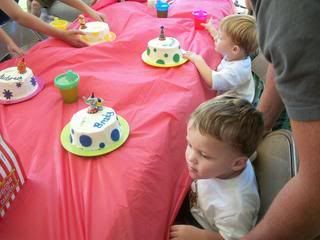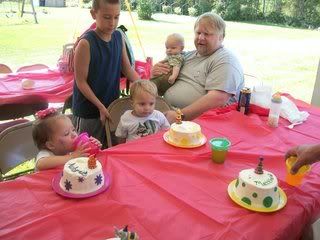 Present time! They did awesome sitting and opening every one of their gifts. Matthew wanted to open every toy that he unwrapped, Aubrey made sure everyone knew that her gifts were HER gifts, while Brady and Cameron were present opening machines...they not only opened their individual gifts but also 99% of the group gifts as well!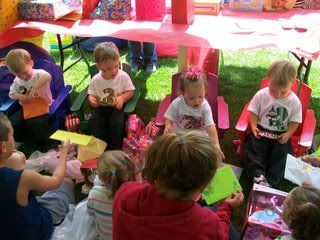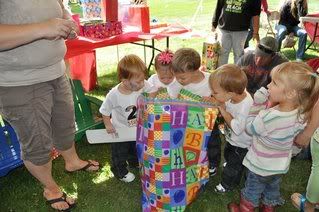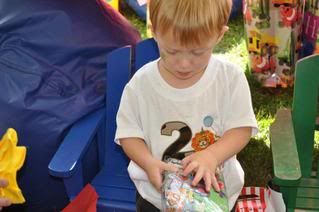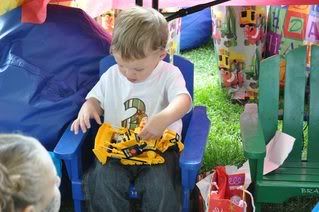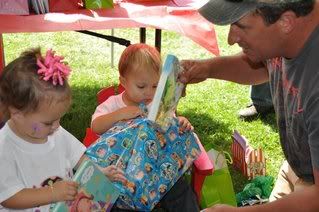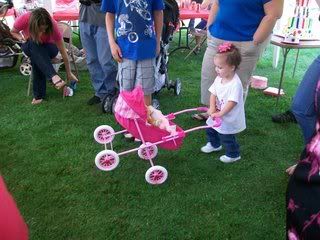 Bean bags from their buddy Noah!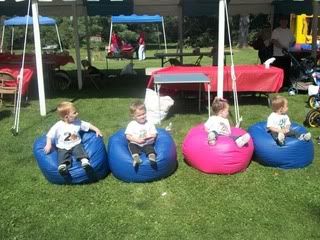 Bikes from Bumpa...all I have heard since the party is "I ride my bike?" By Spring time they will be peddling all over the place!
We finally got cleaned up and home and the quaddlers were doing amazing considering that they never got their nap and it was almost 4 pm. I thought I was going to have a nightmarish evening but they surprised me and started playing with their new toys and stayed in a good mood all the way until they went to bed at nearly 7:30. It was a great day for our family and many memories were made! In five short days we will have 2 year olds!