Last year I intended on walking in the Liver Life Walk in Boston but was unable to due to the fact I was in the hospital waiting to give birth to the quads. This year I will be walking! I am looking for sponsors to help me raise money for the Liver Foundation through our team JaeChlo's BA-ttle.
The Jae is for on of my friend's 2-year old daughter who was diagnosed with Biliary Atresia shortly after she was born. She is one of 4 (soon to be 5) children in her family and is living life thanks to her wonderful Aunt Tonia "MaToni" who gave Jaelyn part of her liver. There isn't another gift that is more unselfish than giving a part of yourself to save another.
Here are a few pictures of Jaelynn, you will notice the yellow skin gets better as Jaelynn gets healthier.
Jaelynn and her donor Tonia a month prior to surgery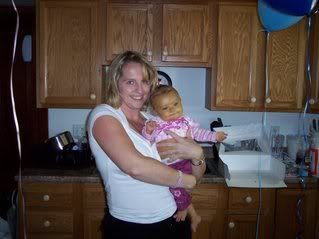 Amazing girl happy through it all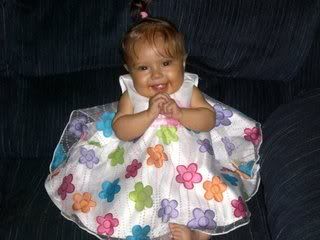 Jaelynn just after surgery
1st Birthday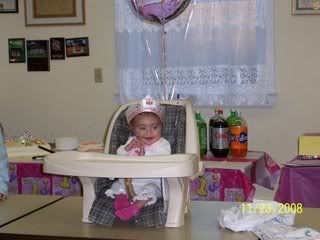 2nd Birthday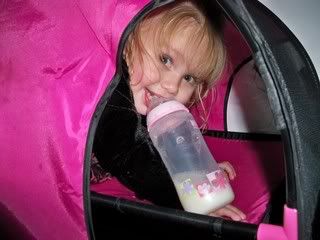 The Chlo is for a little girl Chloe who was diagnised right before last years walk who, after 2 unsuccessful attemps to match her with a liver, recieved her transplant last week!
Here is a little more back ground...
Last year, we formed a team to raise money and awareness for the American Liver Foundation and liver disease. It was an amazing experience for all of us. Right before the walk, Chloe Chaput was diagnosed with Biliary Atresia. Chloe is still waiting for a liver. This year (in Jaelynn and Chloe's honor) we have changed our name to JaeChlo's BA-ttle. The walk will be held on Sunday September 19...just 3 days before the two year anniversary of Jaelynn receiving a piece of her "MaToni's" liver.
Our name may have changed but our goal is still the same ~ to help the American Liver Foundation continue to fight and learn more about liver disease.
By making a donation you'll take us one step closer to our goal and take all of us another stride closer to a world free of liver disease!
Your generous gift will help the American Liver Foundation provide research, education, and advocacy to assist the 30 million people affected by liver disease in the United States.
Donating is easy! Follow this link, no donation is too big or too small to save a life. Thanks in advance!
http://go.liverfoundation.org/site/TR/LiverLifeWalk2010/LiverLifeWalk?px=1121821&pg=personal&fr_id=2110