We had a great time at Santa's Village with Auntie Allison and Uncle Dan! Aubrey was the most excited, she was clapping, screeching and laughing. They were all so good until about 3 pm when they had enough and were in need of a nap. Matthew couldn't part with his paci today, I think he is going to have a hard time when the paci fairy comes in a couple weeks and takes them all away. Here are some pictures before we get ready to head out to Old Orchard Beach...
The 6 of us at Santa's Village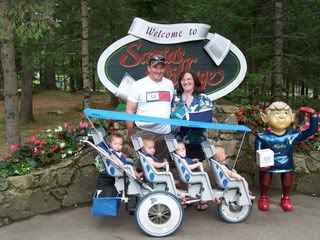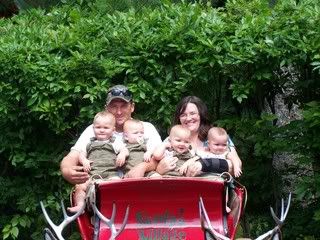 Riding the Merry Go Round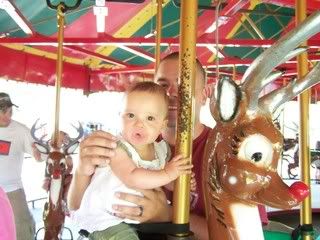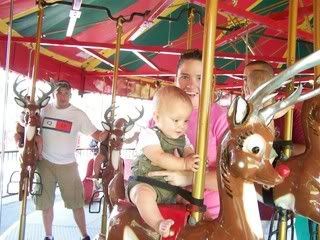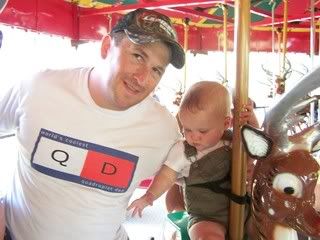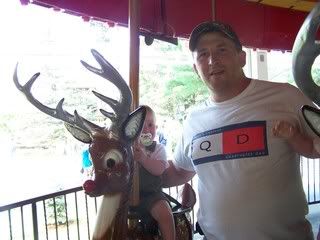 Matthew and Brady with Allison & Dan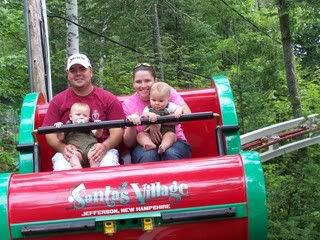 Checking out the reindeer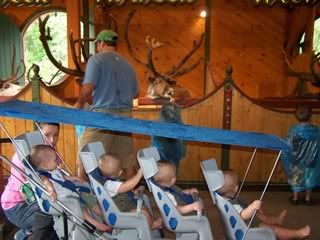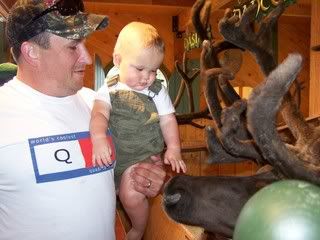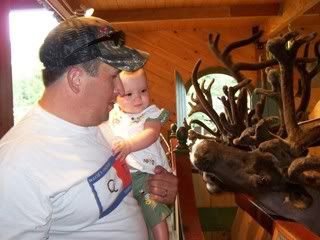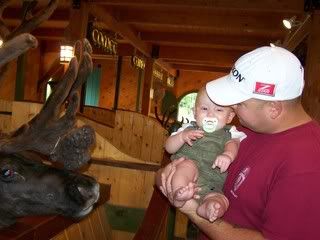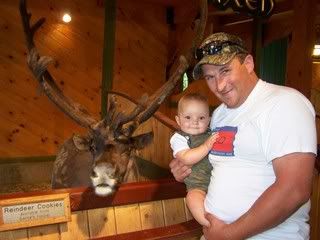 We are so big!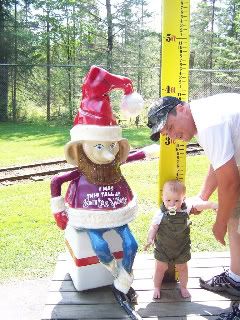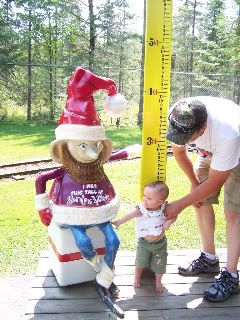 Hanging out with the big snowman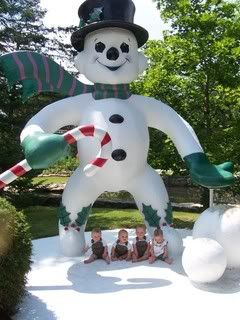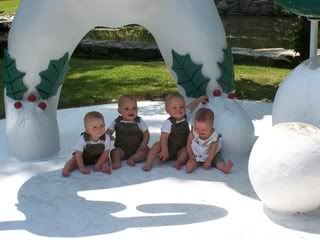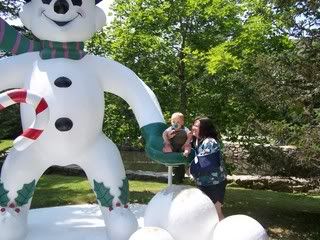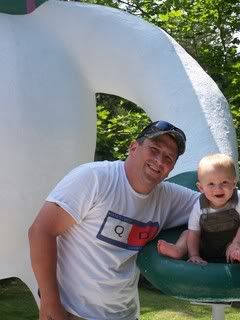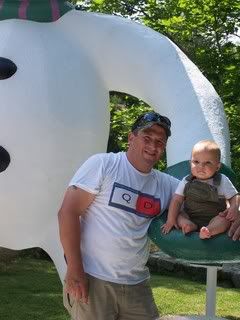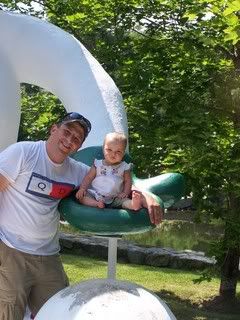 Uncle Dan and Daddy racing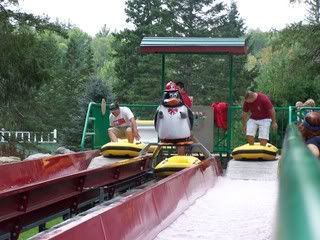 Having fun with the newest attraction HoHo H2O!