We had a great time at Story Land today with Uncle Tom and Auntie Kate! For those of you who do not know what Story Land is...it is an amusement part based on fairy tales. I loved going as a child and was so happy to bring my babies there today!
There weren't many rides the babies were able to do but the circus was fun and they all enjoyed it. The babies loved the ball pit so we are thinking of maybe getting them one for their birthday. Our swan boat ride was adventurous...we ended up stuck out in the middle of the water because the boat bottomed out on all the rocks and we needed to get pulled out. Matthew flirted with Cinderella when we visited her castle and they all enjoyed the jungle safari. I can't wait until next year when they are able to enjoy more of the rides!
Welcome to Story Land!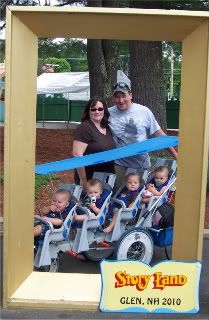 The 8 of us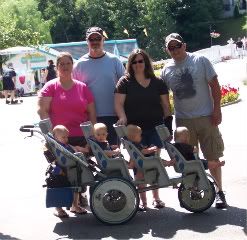 Our family <3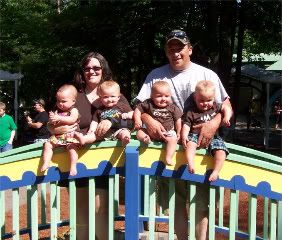 Thank goodness for Auntie Kate and Uncle Tom!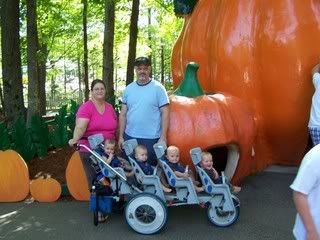 Little Miss Muffett's Spider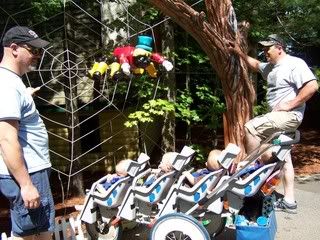 Meeting Cinderella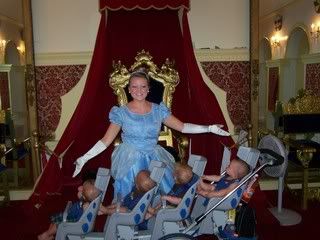 Daddy and Brady
Uncle Tom and Cameron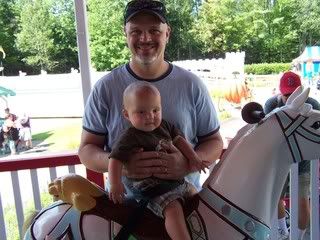 Auntie Kate and Matthew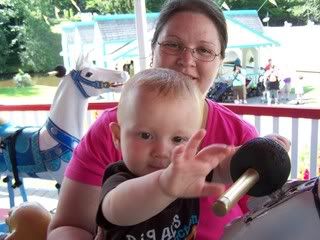 Mommy and Aubrey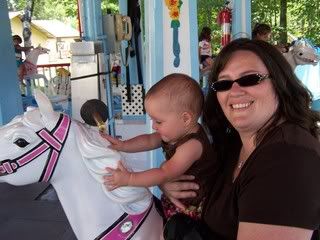 Playing in the ball pit!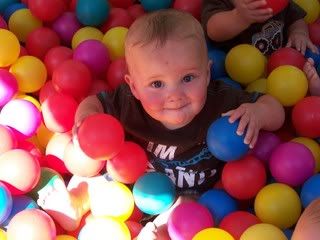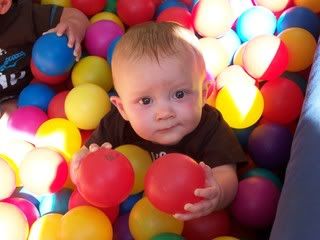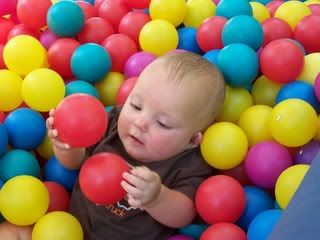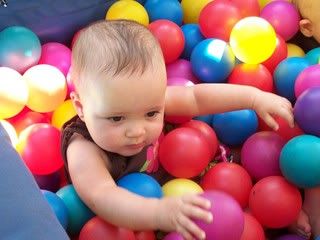 Riding the merry go round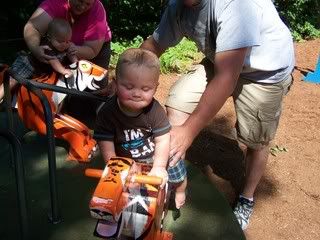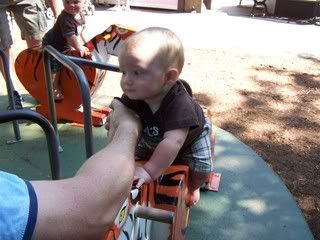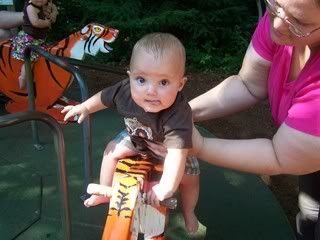 Rehydrating!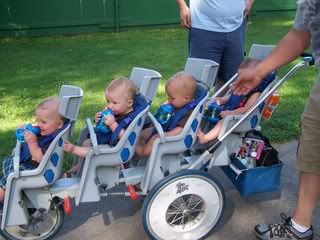 The big pie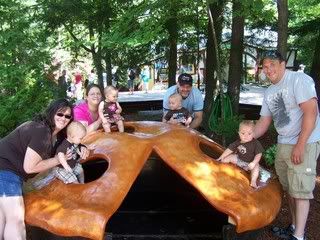 1-2 Buckle my shoe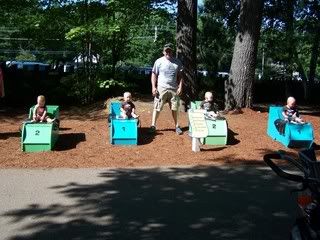 The talking tree