Ever since Aubrey saw the episode of Sofia the First about the Royal Sleepover she has been asking to have one. When the chance came up for her bestie Kamryn to come spend the night, Aubrey was overjoyed! I think we could have gotten her to do ANYTHING yesterday..."If you want Kam to come you need to ______!"
After I picked Kamryn up I looked in the rear view mirror and they were both grinning ear to ear! We met the boys at McDonald's for a little supper and they were all treated to Happy Meals. The girls were very excited to find crowns in their bags! The little Princesses of McDonald's!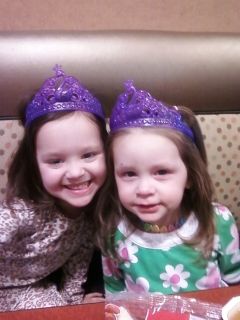 We got home and the little Princesses took a bath then put on some Princess night dresses then we headed down stairs for mani/pedi's while the boys took their turn in the tub. A little sparkle!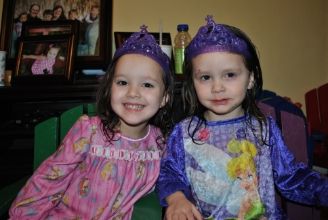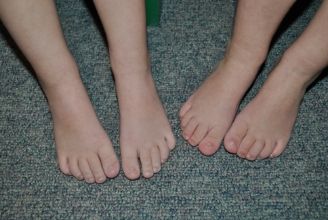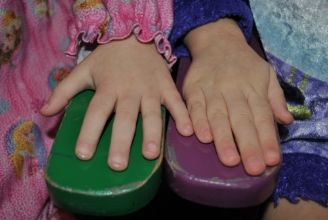 Next up the girls made me sparkly!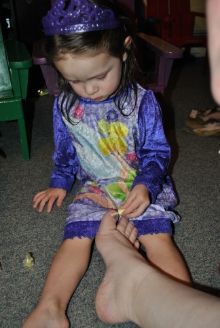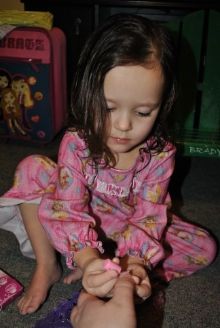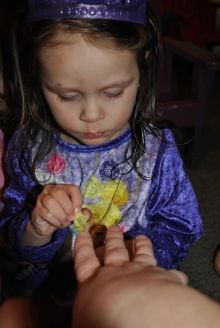 Beautiful girls...best friends!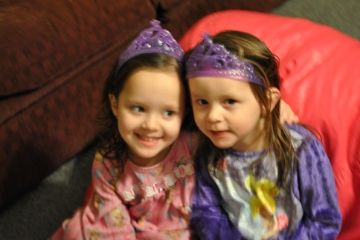 A little snack and some Tangled before bed!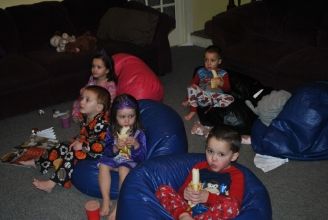 First they wanted to have separate beds, then they decided to share a bed...
Then they all decided a camp out was in order!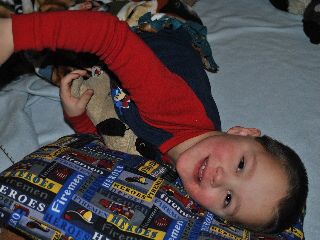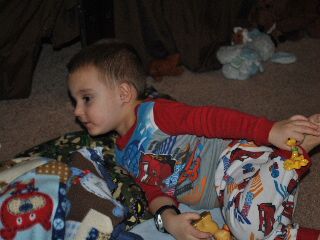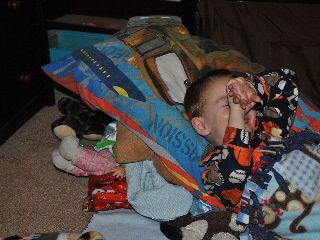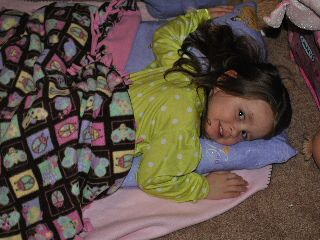 The boys!
The girls!