We went Chuck E Cheese to celebrate Aidan's 2nd birthday and the kids were thrilled as it is their favorite place on earth...aside for Disney of course! They are at the age where they can just go off and play and know how to play all the games and to make sure to grab their tickets.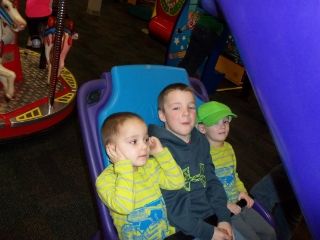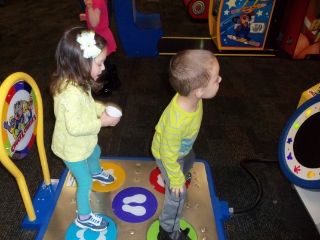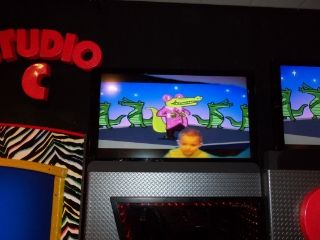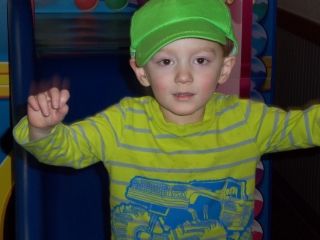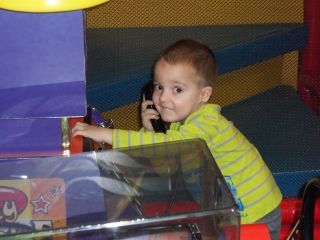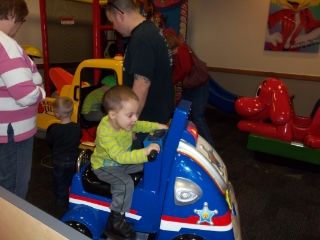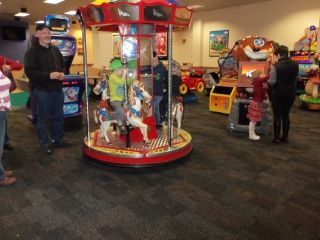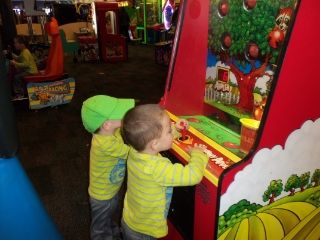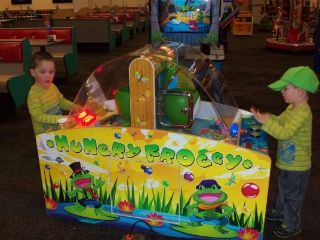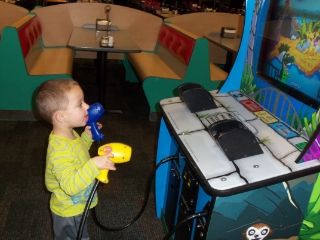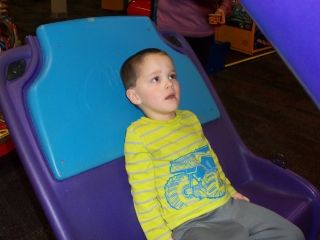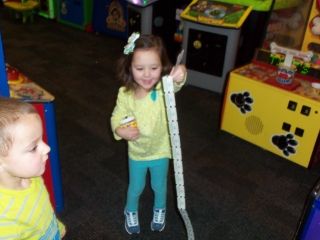 The birthday boy playing some games!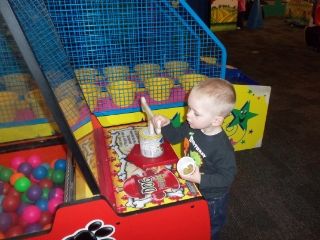 Cameron was in love with Chuck E!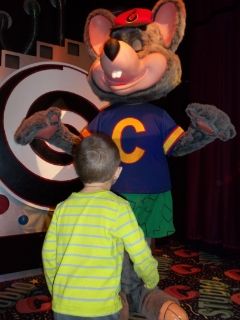 Happy Birthday Aidan!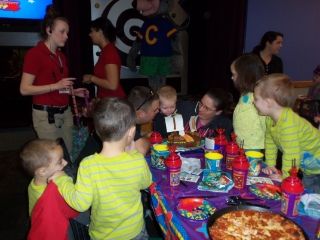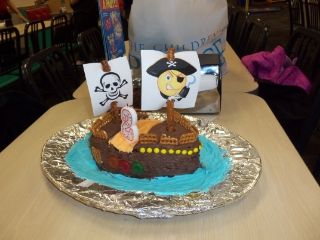 Dancing the Happy Birthday song with Chuck E!