I never realized that St. Patrick's Day was a holiday meant to be celebrated with very specific traditions until one day last week my children told me all about the Leprechaun and how he leaves green snacks and gold coins like the ones you find at the end of the rainbow. Where they got this idea is beyond me but I was glad they let me in on the little secret before the big day came and they were disappointed because the Leprechaun didn't follow through on his duties!
The sneaky little Leprechaun snuck in and scattered gold coins all around...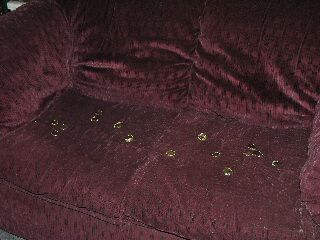 Then he made a trail of coins from the stairway to the kitchen table...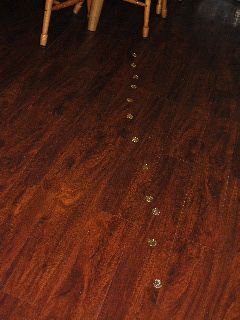 Where he left them a note and a rainbow made with their favorite Starburst jellybeans and some chocolate gold coins...
And a green little juice box for each of them...
And some green cupcakes hidden in the fridge for later in the day...